Homewares & Gifts
DIY Printable Christmas Origami Bookmark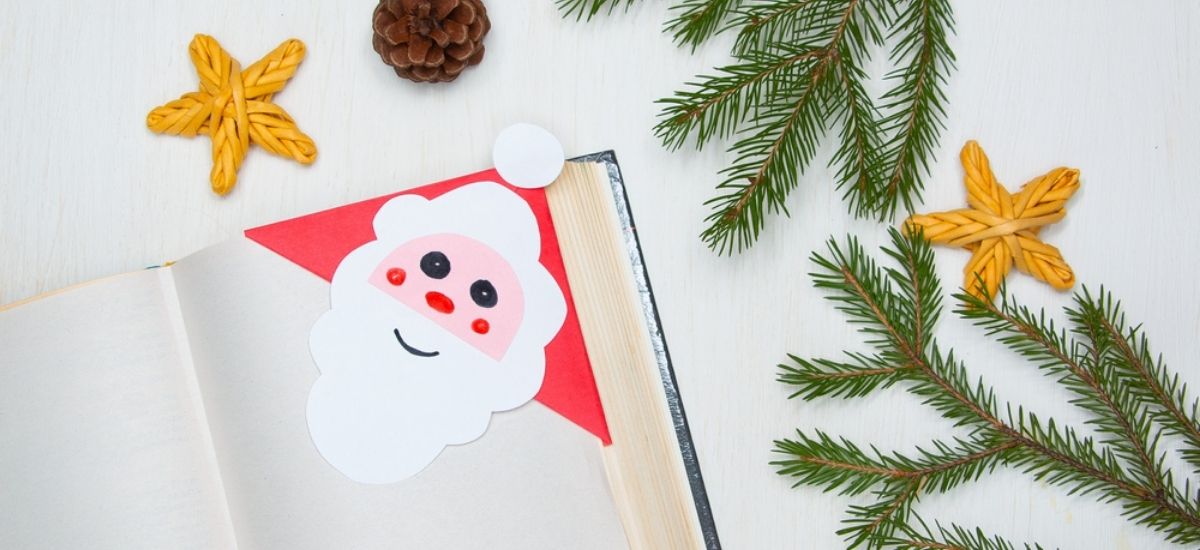 This Santa origami bookmark is adorable and it's a great activity for the kids. Best of all, you can make it using just one sheet of paper and our printable template here. You can never have enough books, or bookmarks! Here's how to make it.
How to fold an origami bookmark
Step 1. Trim along the lines to cut out the square.
Step 2. Fold the square in half diagonally to create a triangle. Coloured areas should show on the top of the triangle.
Step 3. Flip the triangle over.
Step 4. Fold each outer corner of the triangle to meet at the top of the triangle and form a face. Press down along the folds to crease.
Step 5. Open the last fold so that you're back to the original triangle. Fold the top point of the triangle down, using only the top layer of paper.
Step 6. Fold one corner back up and tuck it into the pocket created in the last step.
Step 7. Cut out Santa's beard and add adhesive along the straight edge.
Step 8. Press Santa's beard down to complete the bookmark.
You're done! Try it out on your favourite Christmas story with the family.
Top tip – use plain white paper, not cardboard, so that it folds easier.
INSPIRATION
Check this out