Access to over 40 exclusive discounts!
Scan the QR code (or press and hold on mobile) for access to over 40 exclusive discounts! Top offers include 40% off at Adventure Megastore, 10% off Lorna Jane Essentials and take a further 20% off at Oroton.
The complimentary Visitor Passport gives domestic and international visitors to Sydney access to a range of exclusive offers and discounts on everything from fashion, accessories, homewares, food and more, all from the convenience of your own mobile.
To browse, redeem and save your favourite offers on your mobile phone, simply scan the QR Code using your smart phone camera and open the pop-up.
You can browse the offers before you arrive or register your details to unlock and save the exclusive offers.To redeem the discount, simply click Redeem on the offer and present your phone to the staff member to enter the total purchase amount and unique store code to verify your offer.
How to redeem the offers:
Register - your details with us
Present – your offer to the store staff
Validate – the offer with store code and price
Redeem & Save!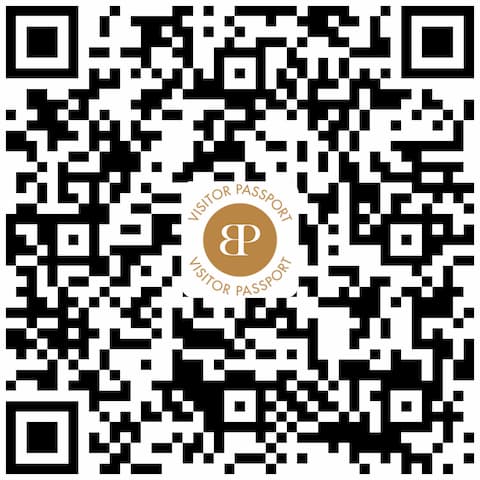 Frequently Asked Questions
How do I scan a QR code on my phone? Do I need an app to do that?
You simply open your camera application on your phone and hold it over the QR code. You will see a pop up on your screen, click on that to open in your favourite browser.

I live in Sydney. Can I access the offers?
The Visitor Passport offers are for visitors to Sydney only. If you live 50km or further away from Birkenhead Point, you are eligible.
Note: If you live within a 50km radius from Birkenhead Point, you are not eligible, click here to see which suburbs.

Is the Visitor Passport an app? Do I need to download?
It's not an app and there there is no need to download. It is a mobile website that pretends to be an app. Clever hey?
How can I save the Passport to my phone for easy access throughout the day?
For Android - tap the three dots in the upper right hand corner and select Add to Homescreen.
For Apple - tap the Share icon at the bottom of the screen (it's the square with arrow icon) and select Add to Home Screen.
Does Birkenhead Point have wifi?
Sure does! And best of all, it's free! Find and select Birkenhead Point wifi when you are next in Centre.
What happens if I scan and then close the Passport. How do I get back to the offers?
Easy! You can simply scan the QR code again and it will reopen to sign-in. If you selected 'remember me' on log-in it will prefill your email and password for easy access. Another way is to reopen the Visitor Passport browser page from your phone history or create a shortcut to your mobile Home screen.

Where do I find the store code?
The store code can be found at the point of sale at each participating store. It is a unique 4 digit code that we use to verify the transaction.

What price do I put in the amount?
Please input the total price BEFORE the discount. The store staff will help you with this.

I need help. Who can I talk to?
Feel free to ask store staff who are all trained to help or call our Guest Services line on (02) 9080 8636.

Why do I need to put in the amount and store code?
This is the way we verify the transaction so you can get a great deal! Each store has a unique store code.
INSPIRATION
Check this out