T2
When you need a refresher on how to chill, pour yourself a cold brew!
This is your ready-to-sip, one-way ticket to a whole leaf, hydration station. It's flavour on ice, a true vibe for your insides.
Check out THREE NEW flavours below:
🥭 Mango Mint: Cold Brew tisane. Fresh mango and sweet mint with a subtle note of warming ginger.
Make a quick trip to the tropics with this fresh mango and sweet mint mix! Light, fresh and filled with classic mango flavours, a little ginger brings subtle warmth to amplify the tropical tones. Mango Fandango is our ultimate Cold Brew for all lovers of our classic Mangoes and Cream and Mango Cucumber, this time with a minty twist. Star Ingredients: Lemongrass, Hibiscus, Mango, Orange Leaf, Mint.
🍑 Peach Berry: Cold Brew tisane. Juicy peach flavour blended with zingy berry notes.
Quick brew in cold water for an icy sip in moments! Say hello to this raspberry and peach concoction, deliciously overflowing with zingy berry tones and the peachiest of peach flavours! Peachberry is the prettiest way to stay hydrated with delicate and juicy notes of raspberry and peach, reminiscent of our iconic Packs a Peach and Mulberry Ripple tisanes. Star Ingredients: Peach, Raspberry, Hibiscus, Rosehip.
🍋 Citrus Zing: Cold Brew tisane. Refreshing lemon flavour with delicately tart white hibiscus notes and a subtle hint of thyme.
This citrus sweetheart is the zest when it comes to fresh as tea moments! Taste lemon tones and a delicately tart white hibiscus finish all rounded out with a subtle thyme finish! Why settle for a slice of lemon in your water when you can have this perfect citrus splash of flavour and gorgeous ingredients? Star Ingredients: Lemongrass, Thyme, white Hibiscus, Apple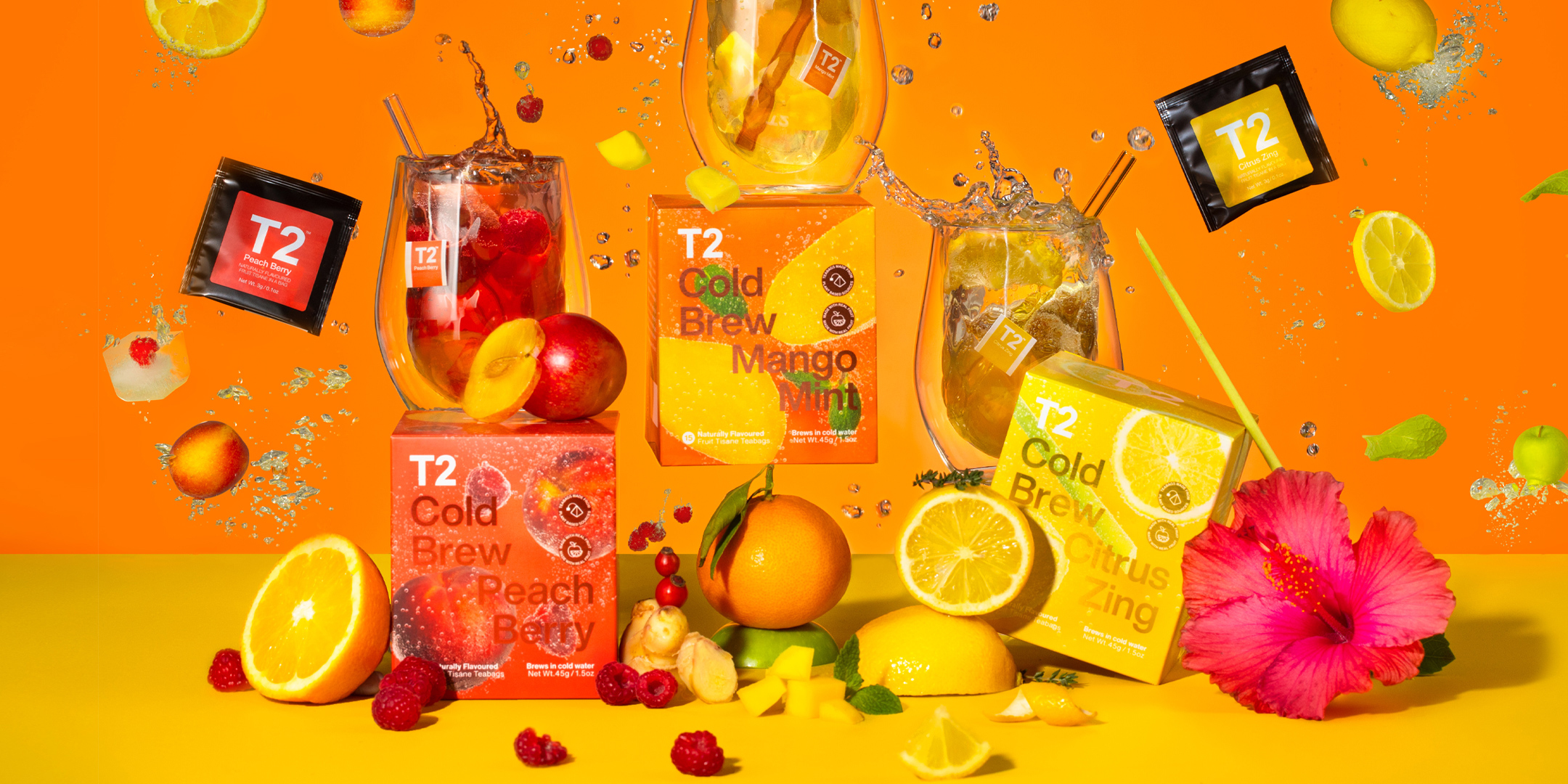 INSPIRATION
Check this out