Dependable, sharp masculine fashion which represents exceptional value. A one-stop shop for all occasions and tastes, we guide our customers to on-trend outfits that help him fit in and feel good.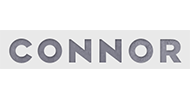 Centre Trading Hours
MONDAY - WEDNESDAY
10:00AM - 5:30PM
THURSDAY
10:00AM - 7:30PM
FRIDAY
10:00AM - 5:30PM
SATURDAY
9:00AM - 6:00PM
SUNDAY
10:00AM - 6:00PM
*Please note that the centre trading hours differ on Public Holidays. Please check with stores as individual store trading hours may vary.