Health & Fitness
Pearl Nails
Look out for this great new store now open at Birkenhead Point! Few lucky women are born with strong, beautiful nails. The rest of us need a little extra help. Our salon specialises in the art of nail design, using the finest quality products. The results are nails so light, thin and healthy looking you don't even need to wear nail polish. Treat yourself to a MANICURE and PEDICURE at Pearl Nails today.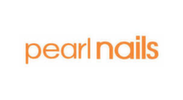 Centre Trading Hours
MONDAY - WEDNESDAY
10:00AM - 5:30PM
THURSDAY
10:00AM - 7:30PM
FRIDAY
10:00AM - 5:30PM
SATURDAY
9:00AM - 6:00PM
SUNDAY
10:00AM - 6:00PM
Queens Birthday (8 June)
10AM - 6PM
*Please check with individual stores as trading hours may vary.