Travel
Celebrating World Tourism Day at Home
Being a tourist in your own country for a day is a great way to inspire your next international sojourn…
With World Tourism Day just around the corner, the tingling temptation of wanderlust can be a welcome distraction. Suddenly those mind-numbing work emails get cast aside as you lose yourself in a feed of travel blogs, enticing you to pack your bags and dart across the globe. As we know, choosing where to go and planning a getaway is half the fun. But while the world feels much smaller (and within reach) these days, it's often easy to see past our own backyard as a source of inspiration.
Australia is a treasure-trove of multinational & cultural diversity with world-class cities & natural wonders, awe-inspiring wildlife, 5-star food & wine destinations, epic adventures & experiences to be had. This provides the ultimate playground to inspire new ideas for your next overseas escape. So why not try being a tourist in your own backyard this World Tourism Day to see what it inspires for your next big trip?
The flavours of the world, all at one table
Food is always a great place to start when exploring potential travel destinations. Sydney's Tramsheds has firmly established itself in the hearts & minds of discerning food-lovers as a multi-cultural culinary favourite that spans all corners of the globe.
You'll find everything from mouthwatering authentic Italian gelato, Vietnamese pulled duck pancakes, French wine and Osaka-style scallops, and more. There's no better place to bunker down with friends & family and taste-test your way to your next international destination. Make sure you add Bekya to your eatinerary... an inviting Egyptian staple swimming with middle eastern pickles, spice infused slow cooked meats and deliciously warm traditional flat-breads.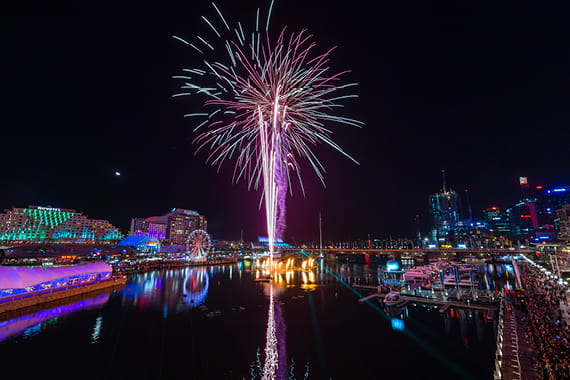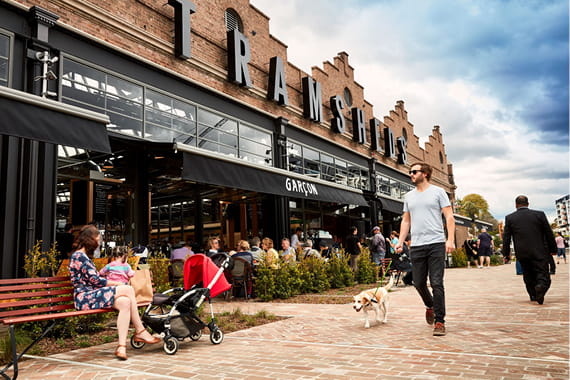 Today, some would argue that the success of a venue depends more on the photography finesse of its diners than the appeal of its menu. Basically, if you can't make a plate of food pop with a subtle Valencia filter, you can kiss the good reviews goodbye.
Local experiences on a global stage
It's fair to say we have some incredible experiences right here in Sydney that we often take for granted. From the awe-inspiring fire works display at Darling Harbour to traversing the Harbor Bridge – these landmarks close to home can be all it takes to reinvigorate your travel bug.
Beyond the Instagrammable favourites, Sydney is packed with a plethora of scenic beauty everywhere you turn. Birkenhead Point Marina is fine example. It isn't just a thriving commercial district; it's also a renowned spot from which nautical enthusiasts set sail into the sunset. Kick back and watch the gentle flow of yachts come and go and soon you'll be dreaming of the French Riviera and hundreds of other Mediterranean hide-aways to escape to.
Further north, the Sunshine Coast offers a life enriching haven for nature lovers. This pristine coastline is also home to Kawana Shoppingworld – the perfect spot to equip yourself with all your great outdoors get-up... not to forget camera equipment for capturing every moment you stumble upon. Exploring this majestic location will transport you straight to a paradise where you could be anywhere in the world, so let your mind wander.
Souvenirs – reinvented
The rest of the world is enjoying Australia's homegrown goodies, so why shouldn't you? Souvenirs are no longer about tacky stubby holders and fridge magnets. Today they are much more about highly valued momentos that promote a true sense of provenance. From locally sourced & produced organic chocolate, cheeses & NSW wines; to household Aussie items like Paw Paw Lip Balm and Ugg Boots; to boutique Australian fashion icons like Sass & Bide and Ginger & Smart available at Birkenhead Point. So if you're planning a visit to family & friends OS, don't forget to pack a few little Aussie keepsakes they'll treasure forever.
Ready to book your trip of a lifetime?
Well & truly feeling the pangs of wanderlust? Make the most of your next holiday and chat to your local travel agent. In most cases they've been where you're going, and can give you the inside word on everything from unique boutique accommodation, to those undiscovered eateries that will make you feel like a local.
INSPIRATION
Check this out