Food & Drink
Blossom Cafe
Visit Blossom Culture and enjoy real hot chocolates and a full selection of beautiful chocolates. Enjoy a coffee and choose a beautiful chocolate to accompany. Blossom Culture offers a cafe menu for breakfast, brunch, lunch, and morning and afternoon tea. Enjoy your visit to Blossom Culture overlooking the harbour at Drummoyne.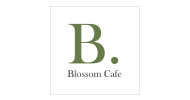 Centre Trading Hours
MONDAY - WEDNESDAY
10:00AM - 5:30PM
THURSDAY
10:00AM - 7:30PM
FRIDAY
10:00AM - 5:30PM
SATURDAY
9:00AM - 6:00PM
SUNDAY
10:00AM - 6:00PM
*Please note: Centre trading hours differ on public holidays. Please check with individual stores as trading hours may vary.