Carla Zampatti is an Australian fashion brand with a heritage spanning more than 55 years. Originally from Italy, Carla noticed a gap in the Australian market for beautiful, simple and timeless garments. Motivated to share her vision, Carla began what would become an empire in 1964, and opened her first boutique in 1972.
The mission behind Carla's success is to empower women through expertly tailored garments that are attuned to the female silhouette. Carla's design ethos has centered around elevated simplicity, characterized by bold, clean lines with an Italian sensibility. The business has grown to over twenty boutiques and concessions in David Jones across Australia and New Zealand.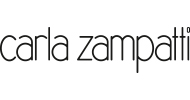 Centre Trading Hours
MONDAY - WEDNESDAY
10:00AM - 5:30PM
THURSDAY
10:00AM - 7:30PM
FRIDAY
10:00AM - 5:30PM
SATURDAY
9:00AM - 6:00PM
SUNDAY
10:00AM - 6:00PM
Labour Day (Monday 5 October)
10AM - 6PM
*Please check with individual stores as trading hours may vary.