Jewellery & Accessories
Colette
Colette by Colette Hayman looks to catwalks, streetstyle and fashion capitals around the world to identify, interpret and edit upcoming trends. They believe accessories are a statement of style and are the easiest way to stay fashionably current. Founded in Australia in 2010, the brand has expanded at an international level. With over 160 stores worldwide, they are now at Birkenhead Point! The brand edits the trends and show how they can be styled. We offer quality product at extraordinary prices and are always one step ahead.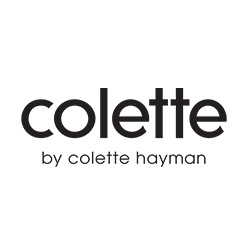 Centre Trading Hours
MONDAY - WEDNESDAY
10:00AM - 5:30PM
THURSDAY
10:00AM - 7:30PM
FRIDAY
10:00AM - 5:30PM
SATURDAY
9:00AM - 6:00PM
SUNDAY
10:00AM - 6:00PM
*Please note: Centre trading hours differ on public holidays. Please check with individual stores as trading hours may vary.