Cue has been leading modern Australian fashion for over fifty years. Creativity, innovation and a youthful energy is the Cue way. Modern designs with premium finishes featuring Cue signatures: sharp tailoring, statement prints and luxurious fabrics.

Industry awarded and ethically accredited, Cue is the largest local manufacturer of fashion in Australia, with all designs originating from their head office in Sydney. Shop for your premium designs at Cue Birkenhead Point.
Veronika Maine also available in store.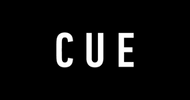 Cue Trading Hours
Monday - Wednesday
10:00AM - 5:00PM
Thursday
10:00am - 7.30pm
Friday - Sunday
10:00am - 5:00pm
Cue - Stores | Birkenhead Point