From 1968 to now, Cue has been leading modern Australian fashion for over fifty years. Creativity, innovation and a youthful energy are the Cue way. Modern designs with premium finishes featuring Cue signatures: sharp tailoring, statement prints and luxurious fabrics. Industry awarded and ethically accredited Cue is the largest local manufacturer of fashion in Australia, with all designs originating from our head office in Sydney. Staying local means that we support Australian fashion and are able to deliver of-the-minute designs weekly.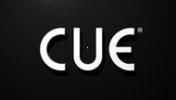 Centre Trading Hours
MONDAY - WEDNESDAY
10:00AM - 5:30PM
THURSDAY
10:00AM - 7:30PM
FRIDAY
10:00AM - 5:30PM
SATURDAY
9:00AM - 6:00PM
SUNDAY
10:00AM - 6:00PM
*Please note: Centre trading hours differ on public holidays. Please check with individual stores as trading hours may vary.