Fashion
Estro Luxury Designer Outlet
Estro knows fashion! Located in Naples Italy and Sydney Australia, Estro has developed into the largest luxury designer outlet in Australia.
Estro Birkenhead Point offers discounted ladies and men's luxury designer fashion items, including the current European collections from Alexander McQueen, Armani, Balenciaga, Blumarine, Bottega Veneta, Chloe, Christian Louboutin, Dolce & Gabbana, Fendi, Giuseppe Zanotti, Givenchy, Gucci, Jimmy Choo, Kenzo, Lanvin, Max Mara, Miu Miu, Moschino, Prada, Saint Laurent, Salvatore Ferragamo, Tom Ford, Valentino, Versus, Yeezy and Zegna.
Estro is the ultimate world of style, luxury and indulgence. Follow Estro on Facebook, Instagram @estrosyd and WeChat.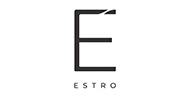 Estro Trading Hours
Monday - Wednesday
10:00am - 5:30pm
Thursday
10:00am - 5:30pm
Friday
10:00am - 5:30pm
Saturday & Sunday
10:00am - 5:30pm
Estro Luxury Designer Outlet - Stores | Birkenhead Point