Furla is 100% Italian – in history and spirit. It is the only brand in the fast-growing premium segment that gives customers an authentic Italian experience with an attractive value for money proposition, positioning itself as one of the major global players in the leather goods market.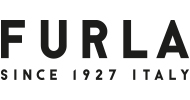 Centre Trading Hours
MONDAY - WEDNESDAY
10:00AM - 5:30PM
THURSDAY
10:00AM - 7:30PM
FRIDAY
10:00AM - 5:30PM
SATURDAY
9:00AM - 6:00PM
SUNDAY
10:00AM - 6:00PM
*Please note: Centre trading hours differ on public holidays. Please check with individual stores as trading hours may vary.