Founded in 2002 by Sydney-based sisters Alexandra and Genevieve Smart, Ginger & Smart designs for spirited women whose distinctive style is an expression of their individuality. A sense of cool confidence and discovery underpins the luxury contemporary design aesthetic of the brand, which seeks to combine the polished and the playful aspects of a woman.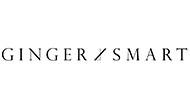 Centre Trading Hours
MONDAY - WEDNESDAY
10:00AM - 5:30PM
THURSDAY
10:00AM - 7:30PM
FRIDAY
10:00AM - 5:30PM
SATURDAY
9:00AM - 6:00PM
SUNDAY
10:00AM - 6:00PM
*Please note: Centre trading hours differ on public holidays. Please check with individual stores as trading hours may vary.