Your favourite rubber flip flops! Flip flops for women, men, & kids. Over 300 styles of flip flops & women's sandals from Havaianas. The stores stocks a variety of styles ranging from the classic range to limited edition prints.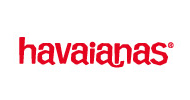 Centre Trading Hours
MONDAY - WEDNESDAY
10:00AM - 5:30PM
THURSDAY
10:00AM - 7:30PM
FRIDAY
10:00AM - 5:30PM
SATURDAY
9:00AM - 6:00PM
SUNDAY
10:00AM - 6:00PM
*Please note: Centre trading hours differ on public holidays. Please check with individual stores as trading hours may vary.