The story of Simone Perele, the company, is really the story of an intelligent and beautiful young woman who had an aspiration to create special underwear that not only looked beautiful but made the wearer feel beautiful.
For this reason she set out to create lingerie that fit with a woman's body for each and every moment of the day - she realized that comfort and a perfect fit enhanced the wearer's silhouette and created a feeling of wellbeing that radiated in the very essence of her being. Once she combined this concept with the world's best fabrics and laces she quickly established a reputation as Paris', and the world's, best Bra designer. Simone Perele was a corset maker by trade and started selling her own creations in 1946. She always aimed her creations at the woman who chose her lingerie with great care and felt comfortable wearing it - philosophically she always had the greatest respect for women. With this outlook (which was very forward thinking for those times) and her exquisite skills as a lingerie designer, Simone Perele became very much sought after and she quickly established a huge following throughout France and elsewhere in the world.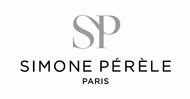 Centre Trading Hours
MONDAY - WEDNESDAY
10:00AM - 5:30PM
THURSDAY
10:00AM - 7:30PM
FRIDAY
10:00AM - 5:30PM
SATURDAY
9:00AM - 6:00PM
SUNDAY
10:00AM - 6:00PM
*Please note: Centre trading hours differ on public holidays. Please check with individual stores as trading hours may vary.