Battered Blue Eye and Thrice-cooked Chips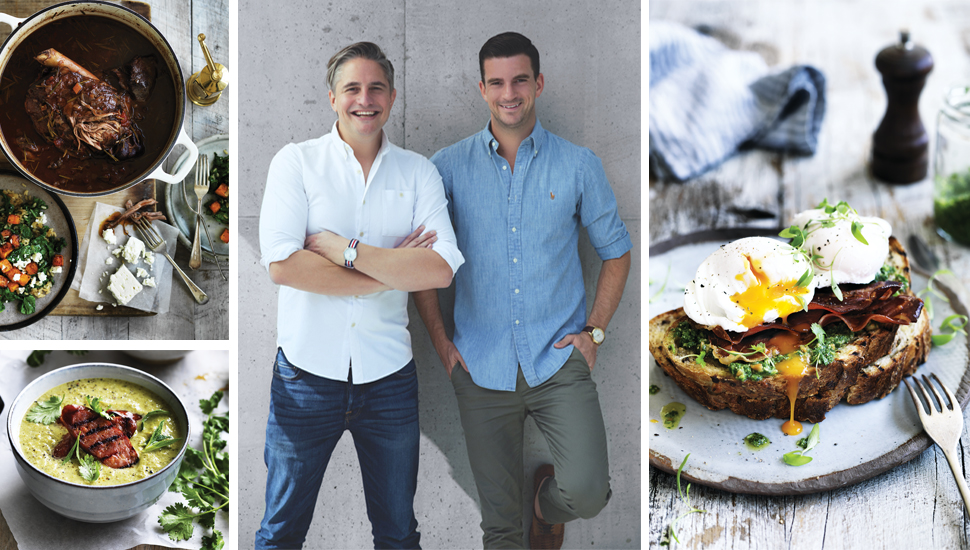 Recipes by Will and Steve - Winners of MKR 2015

Prep and cook time: 2 hours including freezing time | Serves 4


Ingredients:
6 large desiree potatoes, chopped into fat chips
vegetable oil, for deep frying
4 x 200g blue eye fillets
BATTER:
1 egg, lightly beaten
1 1⁄2 cups self-raising flour, plus a little extra for dusting
1 x 375ml bottle of cold beer
sea salt flakes and freshly
ground black pepper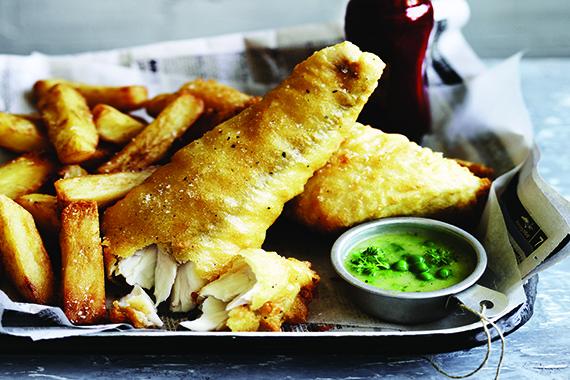 Method:
1. Start by getting the batter made as this needs to sit and rest. Combine the egg and flour in a bowl, then gradually whisk in the beer until incorporated. Season with salt and pepper. Set aside for an hour or so until you are ready to fry the fish.
2. Put the chips into a saucepan of cold, heavily salted water, bring to the boil and simmer for 8-10 minutes until they begin to soften. Drain, place on a small tray and freeze for 30 minutes.
3. Heat the oil to 140°C in a deep fryer or large saucepan. Remove the chips from the freezer and fry until they are blond in colour, roughly 5 minutes. Remove, drain on paper towel and return to the freezer for another 30 minutes. Increase the temperature of the oil to 190°C. If you do not have a deep fryer use a large saucepan and fry the chips the first time on a medium heat and the second time on a high heat.
4. In batches, dip each fish fillet in the batter until completely coated. Allow the batter to drip off before carefully placing in the fryer on 170°C or into saucepan of oil on a high heat. Fry the fish in batches for 5–7 minutes until the batter is golden and crispy and the fish is cooked through. Remove with a slotted spoon and drain briefly on paper towel.
5. Remove the chips from the freezer and cook in the hot oil until golden brown. Drain on paper towel and season with salt.
6. We think fish and chips should always be served on newspaper, so no glitz and glamour.


Recipe from 'Will and Steve | Home Cook, Aspiring Chef'

www.willandsteve.com.au
Photo Credit: William Meppem
INSPIRATION
Check this out