Supermarket
Malteaser Caramel Slice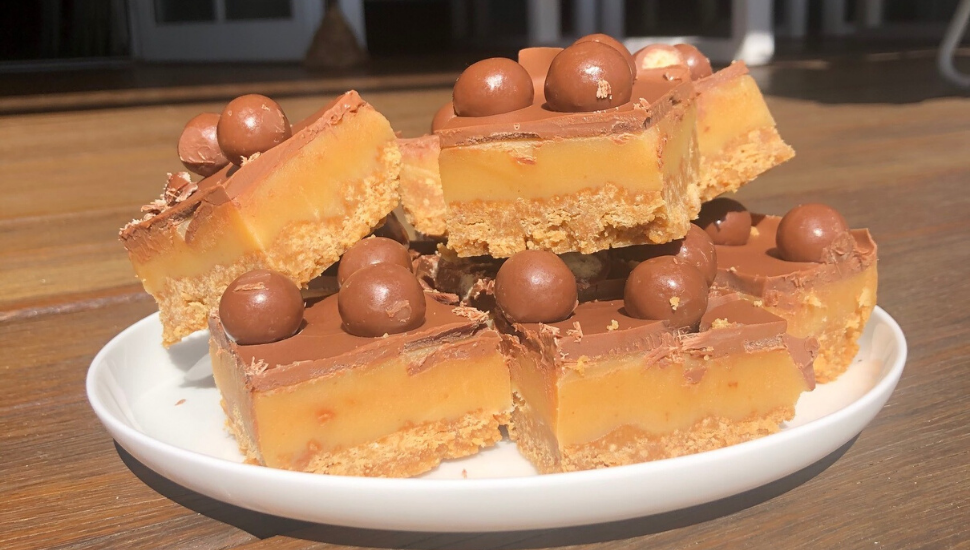 A delicious Malt twist on Caramel Slice


Caramel Slice is delicious as it is, but this Malteaser mix-up will have you even more addicted! This super simple recipe can be made in 20 minutes and will serve 10.
Pick up all your ingredients from Coles or Aldi today!
You will need:
Square baking tin (9" x 9" or similar)
Food Processor (If you don't have this you can smash the biscuits in a zip lock bag)
Large Pot
Wooden spoon
Baking Paper
Ingredients:
250g Biscoff Biscuits or Arnott's Malt O'Milk Biscuits
350g Unsalted Butter
3 Tbsp Caster Sugar
4 Tbsp Golden Syrup
395g Condensed Milk
200g Milk Chocolate
100g Malteasers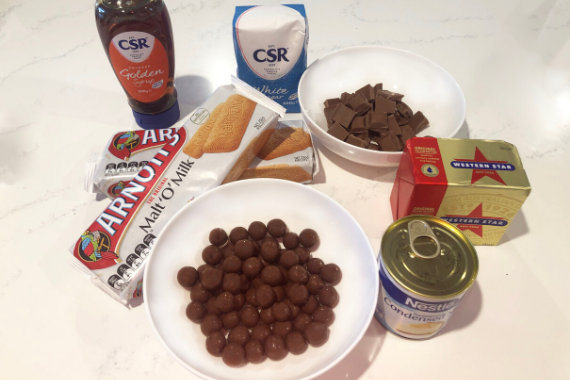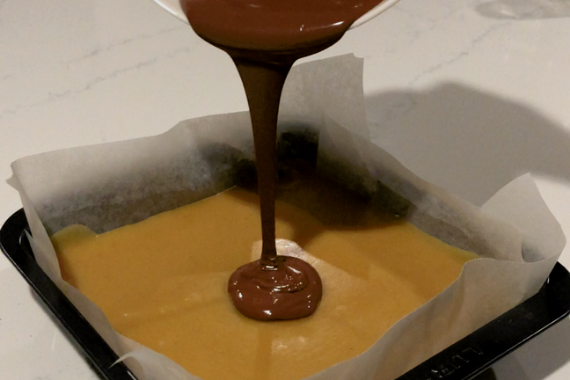 Method:
Biscuit Base
1. Pulse the biscuits in a food processor until small and crumbly. If you don't have a food processor, add the biscuits to a zip lock bag and smash with a solid object (jar/wooden spoon).
2. Melt 150g of the butter. Add the melted butter to the biscuit crumble, mix until combined.
3. Line your square baking tin with baking paper, ensuring there is enough overlay to pull out your slice once ready.
4. Pour the biscuit mixture into the tin and spread evenly. Push the mixture down firmly to ensure a solid and tight base.
Caramel Filling
1. Add the condensed milk, remaining 200g of butter, sugar, and golden syrup to a large pot.
2. On a medium heat, continuously stir until all ingredients have combined and the sugar has dissolved.
3. Once ingredients have combined, increase to a high heat, and continue stirring allowing the caramel to boil for around 5 minutes until the caramel darkens. Note: Please be extremely careful while the caramel is boiling as this can pop or splash and is extremely hot. This should be performed by adults only.
4. Once the caramel has thickened and changed to a darker colour, pour on top of the biscuit base and leave to set for 1-2 hours in the fridge.
Malteaser Chocolate Topping
1. Melt the chocolate in the microwave in intervals of 30 seconds. Every 30 seconds take chocolate out to stir, to ensure your chocolate does not burn.
2. Crush the Malteasers into smaller pieces
3. Pour the melted chocolate on top of the caramel and spread to the edges
4. Top with Malteaser bits and leave to set in the fridge
INSPIRATION
Check this out