Healthy Food Swaps the Whole Family Will Love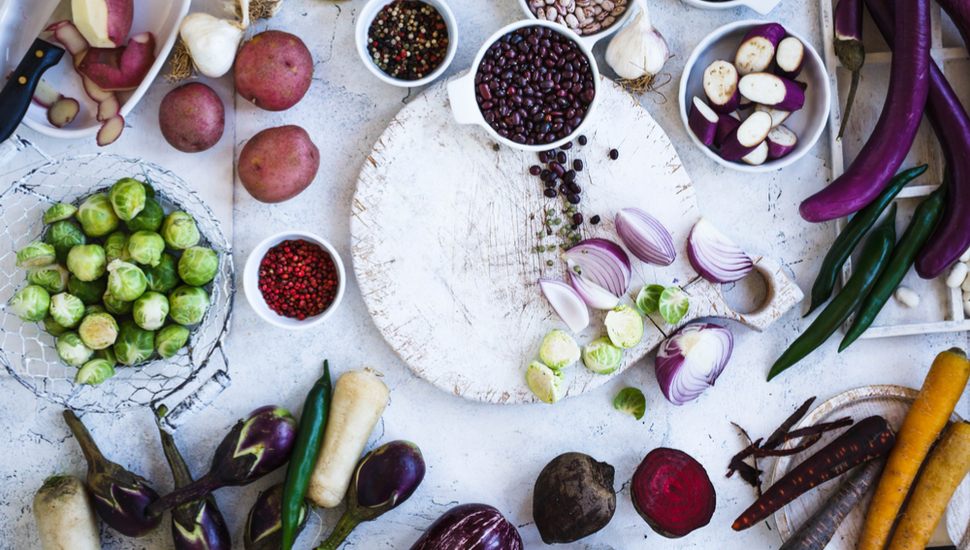 A Healthy Twist
Eating healthily doesn't have to equal deprivation. Whether you're cutting down on meat or carbs (or both!), these clever substitutions are delicious in their own right and subtle enough that the family might not even notice they're eating healthier.

Oodles of Zoodles
Using zucchini noodles as a substitute for pasta is a trend worth trying – they're surprisingly delicious, taking up the flavour of the pasta sauce, without giving you the gut-heavy lethargy of real pasta. A spiraliser is a worthwhile investment, or use a vegie peeler to cut zucchini into strips and slice into ribbons. Blanch very briefly (you don't want soggy noodles) and stir through pesto, cherry tomatoes and bacon bits for a super-speedy dinner, or stir uncooked zoodles through hot pasta sauce. 

Load Up on Legumes
High in protein and low in cost, legumes such as lentils, peas and beans are a meat substitute your waist and your wallet will love. If the family is suspicious of vegetarian dinners, you can still get the benefits of these powerhouse ingredients by slipping them into dishes like curries and Bolognese, substituting half the meat for lentils, for example. (Tip: use tinned lentils or a quick-cooking variety such as red lentils.)

Turn On to Tofu
Tofu absorbs the flavour of whatever you marinate it in. Added to skewers with some bright and delicious vegetables it makes a dish so enticing you won't even notice there's no meat in it. Marinate chunks of firm tofu in a mixture of sriracha, soy sauce and sesame oil (or any other marinade you like), thread onto skewers with equal-sized chunks of capsicum, zucchini and button mushrooms, and barbecue until golden.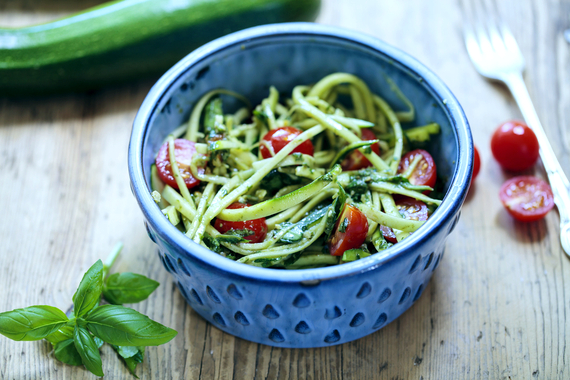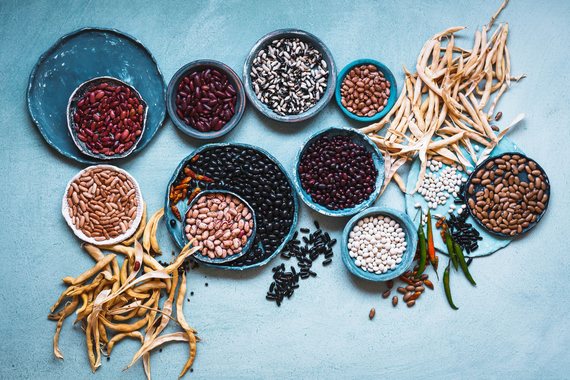 Discover Lettuce Wraps
Be inspired by the classic Asian dish san choy bao – the tasty mix of mince and water chestnuts served in a lettuce leaf – and apply the leafy treatment to other dishes. Use crisp iceberg or cos lettuce leaves instead of tortillas in fajita or taco recipes or around your favourite sandwich fillings as a green and carb-free alternative to your usual lunchtime sarnie. 

Add More Mushrooms
With their rich umami flavour, mushrooms are a fantastic substitute for meat in many dishes. Try trading in the patties for Portobello mushrooms next time you make burgers – grill the mushrooms, melt over slices of cheese, then assemble the burger as normal. Alternatively, if you're more concerned with cutting carbs than meat, use two grilled mushrooms as a substitute for the burger bun. 

DIY Vegie Chips
Potato chip cravings are hard to answer with anything but the real thing, but homemade vegie chips come pretty darn close. Experiment with different root vegies, from sweet potato to beetroot, or try this easy kale chip recipe. Tear washed and thoroughly dried kale leaves into chip-sized pieces. Massage a mixture of olive oil and a tiny splash of soy sauce into the leaves, then lay on a baking tray. Bake at 120ºC until crisp. Then try to scoop up your share before the kids demolish them all.

Flip a Flour-Free Pancake
Sunday morning pancakes might be one of the first things to go if you're reducing carbs, but this flour-free alternative will put them back on the menu. Two-ingredient banana pancakes contain literally just two eggs and one mashed banana. Too easy! Or, for a grainier alternative with more of the structure of a traditional pancake, blitz a large handful of rolled oats to a coarse flour, add cinnamon, two eggs and one mashed banana, then cook in a pan with butter or coconut oil.
INSPIRATION
Check this out