Fashion
Our Gold Package Shopping Experience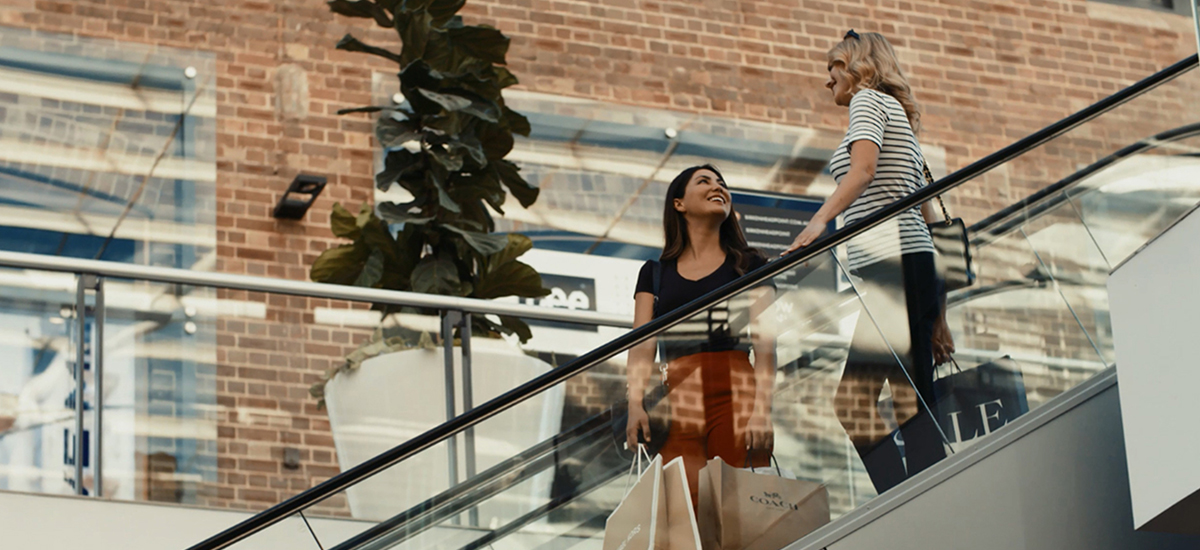 Just when you thought retail therapy couldn't get any better, we've gone and taken the experience of personalized shopping to an even ritzier level. Introducing the new Gold Shopping Package.
How ritzy are we talking?
Think a two-course lunch (with vegetarian and pescatarian options), a ferry experience on the Sydney Harbour, access to a premium lounge, and an unrivalled (but relaxed) shopping experience at one of Sydney's most iconic shopping destinations. Basically, five hours of retail bliss.
What does the day look like?
Before you even step into your shopping heaven, you'll step onto the Shopper Hopper ferry where you'll travel in style to Birkenhead Point from Circular Quay or Darling Harbour – your departure point is up to you. There, you'll be greeted by in-the-know staff members who'll help you plan out your personalised shopping experience from the get-go. That includes giving you the hot goss on the biggest sales going down that day, plus an exclusive Birkenhead Point Visitor Passport that gives you access to over 50 bonus discounts and offers.
But what if I get peckish?
Then you'll be able to peck away at a delicious two-course meal — including a refreshing selection of beer, wine and soft drinks — all the while indulging in a picturesque view of the Sydney Harbour (tickle your tastebuds with this delicious sample menu). And if that's not enough, your access to the Upgraded Guest Services Lounge will provide you with a selection of premium refreshments and snacks, as well as free WiFi, charging pods, newspapers, magazines and storage for your new purchases.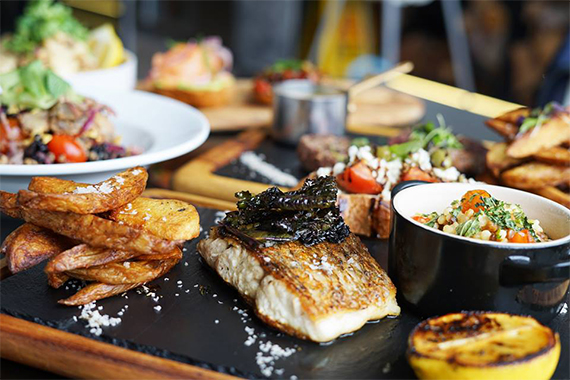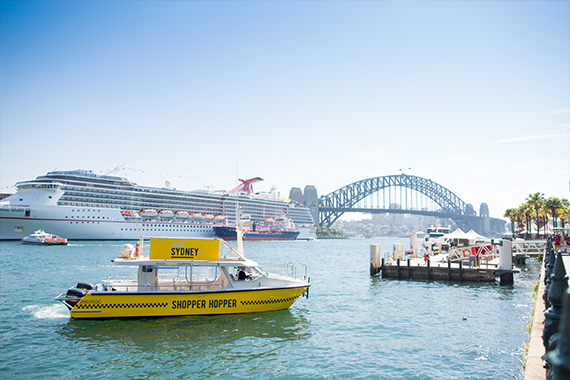 Surely this will cost an arm and a leg?
Think again. You can treat yourself to a daylong shopping experience for the very tidy price of $98 (you'll even receive a complimentary shopping tote bag full of retail samples!). This includes transport, lunch, snacks, access to the lounge and your deal-packed Birkenhead Point Visitor Passport. Plus, if you're someone who hates the thought of tackling the racks alone, you can even claim a group discount for you and your friends.
Say no more, where do I book?
Locking in the shopping experience of a lifetime is as easy as clicking here. You'll be redirected to the booking page where you can select your departure wharf and time, and find out any other information you need before locking in your very own Gold Shopping Package. Rest assured, if the weather takes a turn on the day of your shopping spree, you'll have your experience refunded or rescheduled, which is available up to 24 hours before scheduled departure.
With so many festivities rapidly approaching, have you thought about the perfect gift for that fashionista in your life? This could be it! Gift cards are available for this Birkenhead Point shopping experience.
INSPIRATION
Check this out