Ricotta and ham omelette for one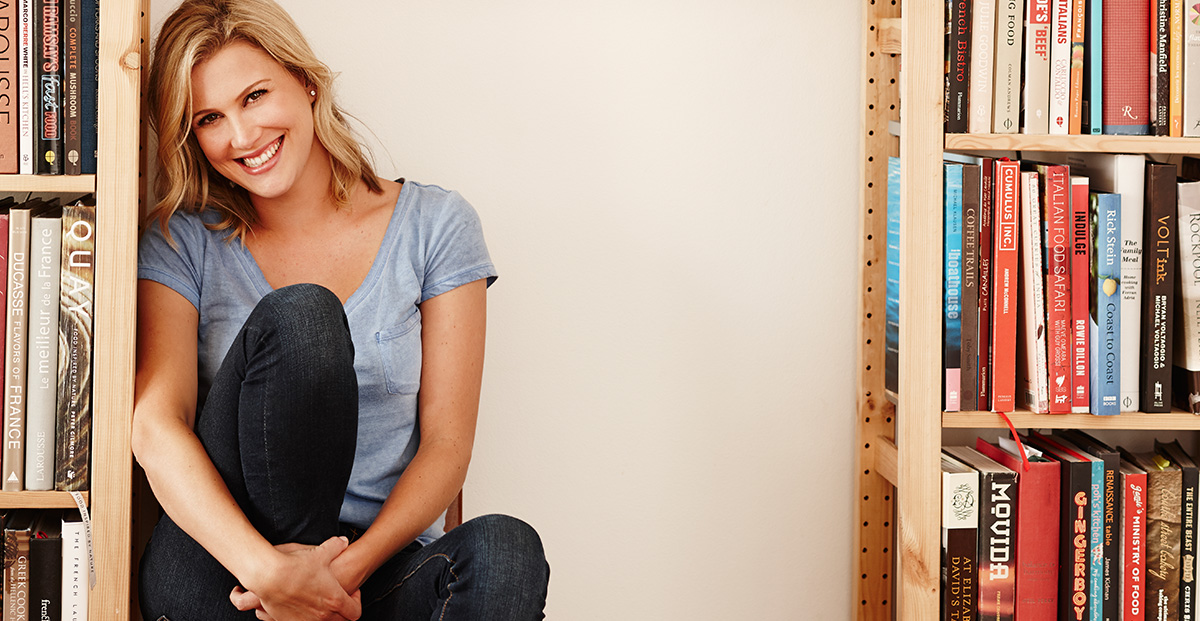 There are so many ways to create a perfect omelette and this is, by far, my favourite. It is quick and easy yet surprisingly sumptuous with the addition of ham, pecorino and fluffy ricotta.
" This recipe is for one but, of course, you can easily double or triple the quantities and cook the omelettes in batches. It's fabulous for breakfast and is also wonderful as a more substantial meal for lunch or dinner, served with this simple green salad. "
Serves: 1 | Prep: 10 minutes | Cook: 3 Minutes | Gluten Free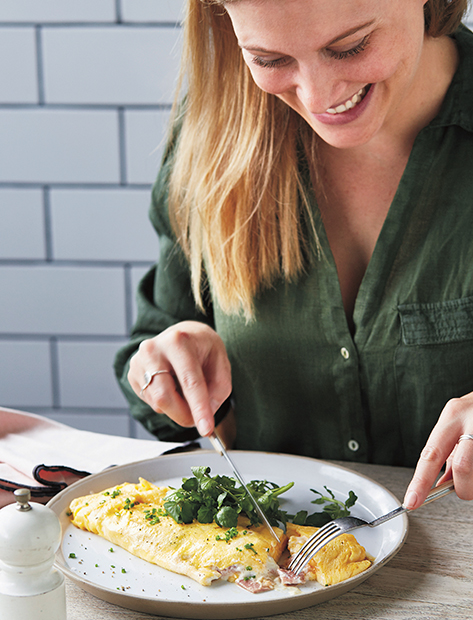 Ingredients
Small handful of lettuce leaves of your choice
3 tablespoons fresh ricotta
1 teaspoon finely grated pecorino (or any other cheese of your choice)
Pinch of freshly grated nutmeg
2 eggs
10 g butter
2 thin slices of ham off the bone
6 chives, finely snipped
French Dressing
1 teaspoon dijon mustard
1 tablespoon balsamic vinegar
80 ml extra-virgin olive oil
Salt flakes and freshly ground
Black pepper
Method
To make the dressing, whisk the mustard and vinegar together in a small bowl, then slowly whisk in the olive oil.
Season with salt and pepper. If too thick, whisk in ¼ teaspoon of water. This dressing makes about 120 ml and will keep in a jar in the fridge for 2–3 days.
Place the lettuce in a bowl and drizzle over a little of the dressing. Mix the ricotta, pecorino and nutmeg in a bowl.
Crack the eggs into another bowl and whisk well. Season with a small pinch of salt.
Melt the butter in a large non-stick frying pan (about 24 cm in diameter) over medium heat. Tip in the egg and swirl around the pan.
Once the egg just starts to set (this takes only moments), bring in the sides with a spatula and swirl again to set the uncooked egg.
Spread over the ricotta mixture and arrange the ham on top. Remove from the heat and fold the omelette over three times, so it resembles a Swiss roll.
Tip onto a platter and scatter on the chives. Toss the salad at the very last minute and serve with the omelette.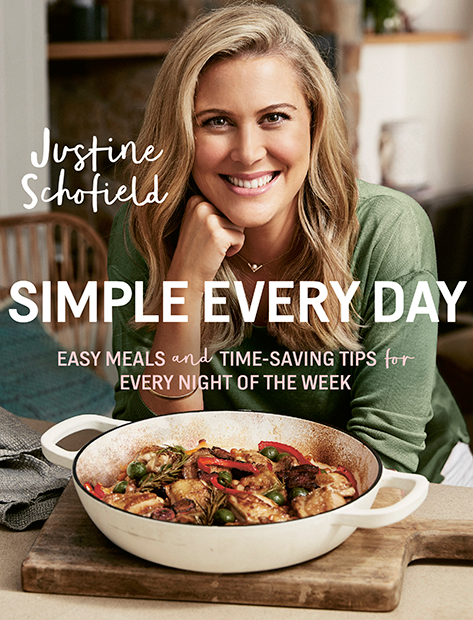 INSPIRATION
Check this out