Fashion
The Birkenhead Point Art Project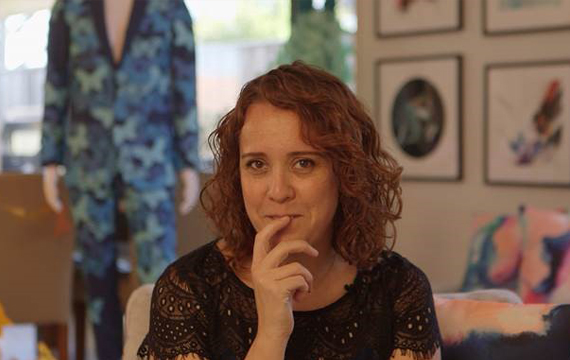 What are the steps in creating each piece (and how long does the process generally take)?
I always start with a mood board. I collect images that I have sourced online from web searches and Instagram etc. I normally do this over a couple of weeks. Then I will narrow down my images to a moodboard of colours, textures and shapes that I think will work well.
While I am collecting images I will be thinking about my own designs and shapes that I want to work with and this will determine the final moodboards. I will make some initial sketches and doodles on paper but I will mainly put my concepts together on the computer.
For this project, and previous paper outfits I have made, I don't make final sketches of how the pieces will look. I find it easier to have a rough concept and then create the final design as I make the outfits, this allows me more freedom.
What's the motivation behind your vibrant colour palette?
As my work will be displayed in the warmer months, and the colour palette for Birkenhead Point was called bright summer, I wanted to make sure I used bright colours in my art project. Spring and summer are times for new life and growth and I thought that a rainbow of colours would reflect the season change and also reflect the new development for Birkenhead Point.
What materials do you use? And where do you source them?
For this project I am working in mainly in paper. It's so tactile and it comes in so many textures, thicknesses and colours. I enjoy working out how paper can be manipulated to form different shapes, and that it can be beautiful flat as well as 3D.
I liaise directly with paper houses to source my paper, as it means I can buy the sheets in a larger format and have access to a wider variety of thicknesses, finishes and colours.
For the base construction of Couture in Bloom I have also used different bodysuits and an actual suit to adhere the paper butterflies to. The skirts of the butterflies are made from fishing line.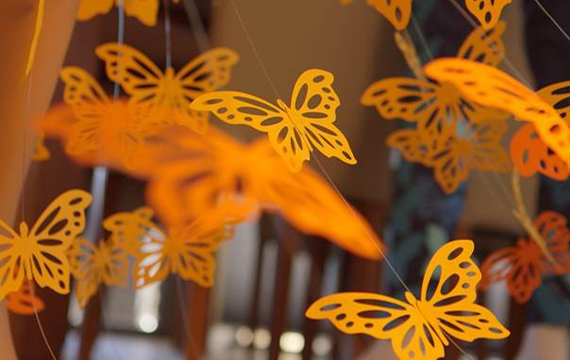 How do you view the relationship between fashion and art?
I like the concept of fashion as art and I do not feel that art needs to be only hung on walls or shown in an art space. Fashion, like art, is about people having something to say and a way to express themselves.
Have you encountered many challenges in the fashion space?
The only fashion pieces I have ever created have been in paper, which can be quite a challenge in itself - but it's the challenge I enjoy most. Working out how I can make paper into a material that can be draped like fabric really interests me as paper has a much more rigid fibre structure than most fabrics.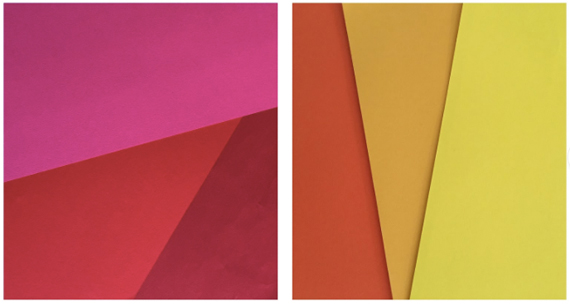 Artist Kate Robinson talks the complex paper designs that feature in her installation Couture in Bloom for Birkenhead Point Shopping Centre.
Originally published on Art Pharmacy
By Louisa Tiley
Writer Louisa Tiley spoke to paper maestro Kate Robinson about her elaborate contribution to the Birkenhead Point space. A spacious window display will house Robinson's intricate, paper-based dresses - a body of work titled Couture in Bloom. They're dramatic and oversized, with butterfly laden skirts draping up the walls in a fan-like way.
Read on to find out more about Robinson's unique artistic approach, motivation behind her recent works and ongoing evolution as an artist.
How crucial is the butterfly symbol to this work?
The butterfly is the key symbol in my outfits, they are symbols of transformation and growth but also of fragility, and paper can be such a fragile medium to work with.
By not having a finalised sketch to base these pieces on I can adapt and change them as they come together. I think this element of the outfits growing into their own creation as I add butterflies reflects the symbol of the butterfly and metamorphosis.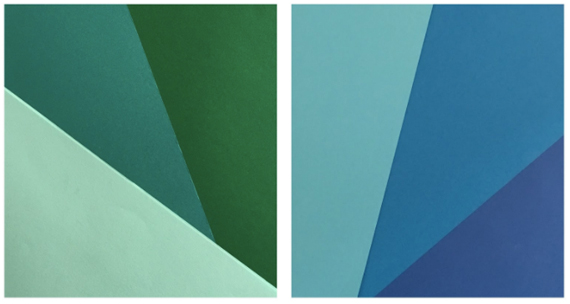 When, how and why did you get into art making?
I have always enjoyed drawing and creating art. I studied fine arts at university but ending up working in graphic design once I graduated. Since I started working fulltime in graphic design, I have created artworks in my own time through the medium of drawing, painting and papercuts.
I saw a paper artist present at Semi Permanent in 2013 and decided I wanted to do that for a living. I have had some great opportunities over the past 4 years working in paper, and most of my paper works are commercial commissions.
My next plan is to create a collection of personal paper pieces over the next 12 months, inspired by travels from the last few years - particularly the Moorish patterns and architecture from Spain, Morocco and India.
Who is your art idol?
I don't have one art idol, but there are several artists that inspire me (although my own work doesn't necessarily reflect their styles).
I really like the graphic, bold style of both Andy Warhol and Meggs, an Australia graffiti artist. I have worked in graphic design for the past 15 years and I can see similarities between their use and choices of colour in my own graphic design work.
Other artists and their work that inspire me include John Lennon's illustrations and paper artist Matt Shlian's geometric pieces.
You can view Robinson's Couture in Bloom at Birkenhead Point from 3rd November 2017.
Art Curators Art Pharmacy Consulting
Website www.artpharmacyconsulting.com
Social Media @artpharmacy
Photo Credit Josh Wyatt 
INSPIRATION
Check this out