Health & Fitness
The Ultimate Guide to Choosing Sunglasses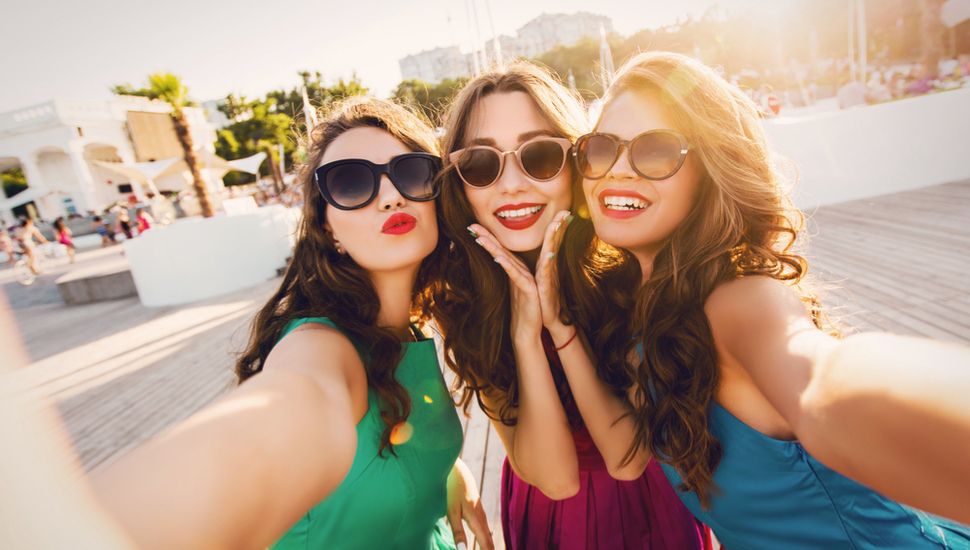 The Five Rules
What do Audrey Hepburn, Jackie Onassis, John Lennon and Bono have in common? Iconic sunglasses. But choosing your signature shades is no walk in the park – there's size, shape and colour to contend with, not to mention the practicality of UV protection. Here's a guide to picking the perfect pair.

Remember Function As Well As Form
Sure, they look great, but let's not forget that sunglasses provide an important function. Kanye West-style "shutter shades" won't do much to shield your eyes from UV rays, so look for sunglasses with a lens category of 2 or 3 – these will be effective in reducing glare and provide a medium to high level of protection. If you spend a lot of time on the water, it's probably worth investing in polarised lenses, which will further reduce glare. 

Opposites Attract
The general rule of thumb is to choose sunglasses that are the opposite shape to your face. So, if you have a square face, look for rounded curvy frames, and if you have a round face, look for square geometric frames. Heart-shaped faces are best suited to aviator or cat-eye styles, while oval faces can opt from any of the above.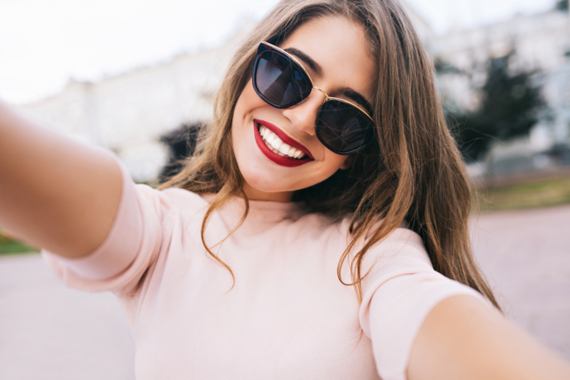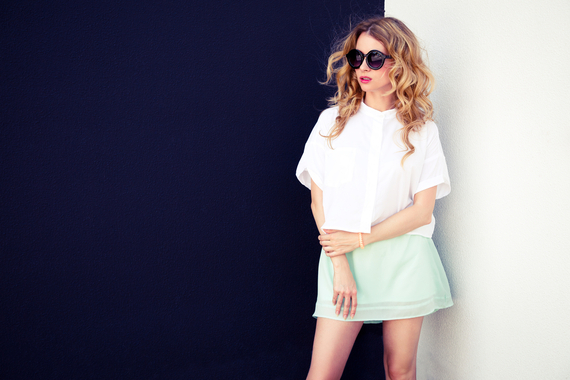 Shop For Your Size
An oversized frame on a petite face can look insectile, while a small frame on a large face is equally unflattering. Try on different styles to make sure the lens, bridge and length of the frame's arm suits you – you'll be glad you did when you discover that you don't need to constantly push the frames up the bridge of your nose. 

Invest In The Classics
As with most fashion purchases, it pays to spend more money on a piece you'll love for years rather than something that will make you cringe next season. Wayfarers and Aviators are both unisex styles with enduring appeal. Ray-Ban's Aviators were developed for pilots in the 1930s and became a celebrity favourite in the 1950s, while Wayfarers were released in the '50s and had a Tom Cruise-induced revival in the '80s. Opt for tortoiseshell or plain black acetate frames to complement most outfits. 

Know Your True Colour
While the colour of the lens won't affect the amount of UV protection, it will determine the types of activities and conditions your glasses are best suited to. Grey lenses are a good all-purpose tint, simply darkening what you'd ordinarily see without distorting colours. Green tints are another all-rounder, while brown/amber tints enhance contrast and are good for unpredictable weather, as well as sporting activities that require depth perception (such as golf and tennis). Rose-coloured tints are said to improve road visibility, offering the greatest amount of contrast, and are often thought to be the most comfortable for long periods of wear as they reduce eye strain. 
INSPIRATION
Check this out