News
Birkenhead Point Marina
First in Sydney to achieve 5-Gold Anchor Platinum Status
One of only seven marinas in the world to be awarded the coveted status
In 2021, the brand new Birkenhead Point Marina was awarded the highest possible accreditation under the Global Gold Anchor Scheme with 5-gold anchor platinum status. This is the first marina in Sydney Harbour to achieve this status. With only seven marinas across the world now holding the coveted title, it recognises the marina's abundance of luxury, unrivaled location on Sydney Harbour and its world-class members facilities.
In order to receive a platinum status a marina must score 95% across the assessment that includes direct feedback from a sample of berth holders. This is the first marina within Sydney to hold this coveted status and only the seventh in the world.
The platinum status also comes with a significant responsibility as a leading global marina to ensure that a high level of performance is maintained and there is an on-going commitment to continual improvement. Birkenhead Point Marina will provide a regional and global benchmark that other marinas will seek to emulate.
An award ceremony was held with a plaque being presented to the marina by MIA Chairman Andrew Chapman along with the official Global Gold Anchor flags- highlighting the new status of the marina.
Birkenhead Point's Marina Manager, Philip McGowen, said, "Opening in July and receiving such a prestigious award is an amazing achievement. It serves as a massive reward for all of our hard work, and we're all so excited to be included in such a small and exclusive world group. Birkenhead Point Marina is truly unique with no-through marine traffic, its close proximity to the CBD as well as having Birkenhead Point Outlet right on the doorstep".
Unveiled in July, the fully serviced 201-berth marina revealed its lavish new member facilities, world-class suites, full service refuelling, five star club lounge and integrated kitchen, all adjacent to premium retail precinct Birkenhead Point. The marina directly connects to Sydney's first-class brand outlet centre, providing convenient and direct access to top quality restaurants, international fashion and lifestyle brands, as well as supermarkets and a medical centre.
Chairman of the Marina Industries Association (MIA) Andrew Chapman said, "On behalf of the MIA and our Global Gold Anchor partner The Yacht Harbour Association, we congratulate the team at Birkenhead Point Marina. This is the highest standard that can be awarded for marina service, standards and facilities and we welcome you to the elite group of trusted high level marinas around the world."
The Gold Anchor scheme was developed to provide boat owners and marina users with a simple way to determine which marina best fit their needs, with the criteria covering key areas, including design, services offered, environmental considerations, food and beverage facilities and local attractions. The 5-Gold Anchor Platinum status awards and celebrates Birkenhead Point Marina's uniqueness, now recognised as an international benchmark for luxury and prestige.


About
Birkenhead Point Outlet
Birkenhead Point Outlet is located on Sydney Harbour just 5 kilometres from the CBD, within the waterside suburb of Drummoyne. The rejuvenated centre is home to over 150 specialty stores including global luxury giants Bally and Harrolds, as well as designers Coach, Michael Kors, Zanerobe and Australia's Peter's of Kensington. Premium apparel offerings also include Armani Outlet, Hugo Boss, Polo Ralph Lauren, Oroton, Furla, Tommy Hilfiger and Calvin Klein; along with a broad range of global sportswear and Australian designer brands. The outlet includes a convenience precinct offer with Coles, ALDI, a Medical Centre and Fresh Food retailers. Adjoining the outlet is Birkenhead Point Marina, the largest privately owned marina on Sydney Harbour, including over 200 berths.
About Mirvac Retail
Mirvac Retail owns and manages a dynamic portfolio of shopping centres across Australia's eastern seaboard with total assets under management of over $4.0 billion. Incorporating over 400,000 square metres of retail space and more than 1,600 retailers, Mirvac's centres have strong positions in their local markets with geographic, retail and economic diversity. The centres are individually branded, marketed and positioned to suit the specific needs of its customers in each of their unique catchment areas.
About Mirvac
Mirvac is a leading Australian property group, listed on the Australian Securities Exchange ASX. Mirvac's investment portfolio has interests in office, retail and industrial assets, while its development business has exposure to both residential and commercial projects. With over 45 years of experience, Mirvac has an unmatched reputation for delivering quality products and services across all of the sectors in which it operates.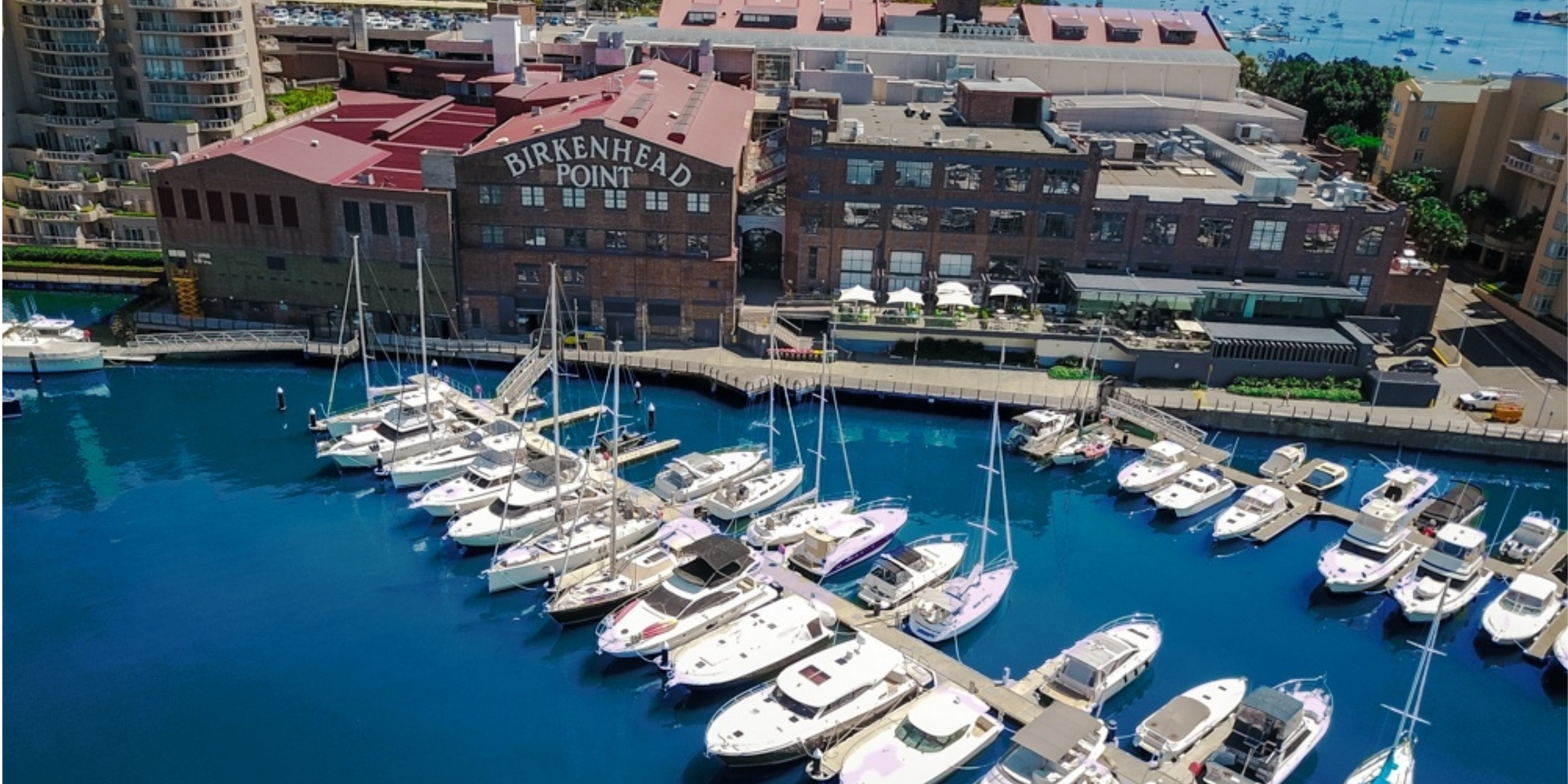 INSPIRATION
Check this out