News
Maddison Gibbs x Birkenhead Point
Have you seen our latest art installation?
Birkenhead Point is excited and honoured to announce our latest art instalment in centre 'Colours Of The Land'.
'Colours Of The Land' is a bespoke 3-part art piece, commissioned by proud Barkindji woman and Boomalli artist, Maddison Gibbs.
Inspired by her rich culture, people and surroundings, Maddison creates art that tells stories of her culture and peoples past and present by using contemporary methods and ideologies. Her works include political statements and educational information regarding Aboriginal issues, a subject which she is extremely passionate about. Maddison uses different mediums for her works including drawing, ceramics, printmaking and animation.
Artist Statement:
"This artwork tells a story of the country and all living things on it. We begin in the middle , ourselves, our family and culture, from there we expand out over this beautiful country. We must always remember, care for and share our space with each other, all living things; Plants, animals, people, bugs, sky , land and water.

The blue represents our waterways, fresh water and salt water and the connection that rivers and sea provide to all people. The red represents the land. The green is the trees, flowers, plants that provide us oxygen. Always we remember our ancestors and the time and care they have put into this land and we listen to country and to the stories on how to continue on these traditions together. Always care for all living things."
Make sure to come and check it out, located on Level 3 (next to Cotton On).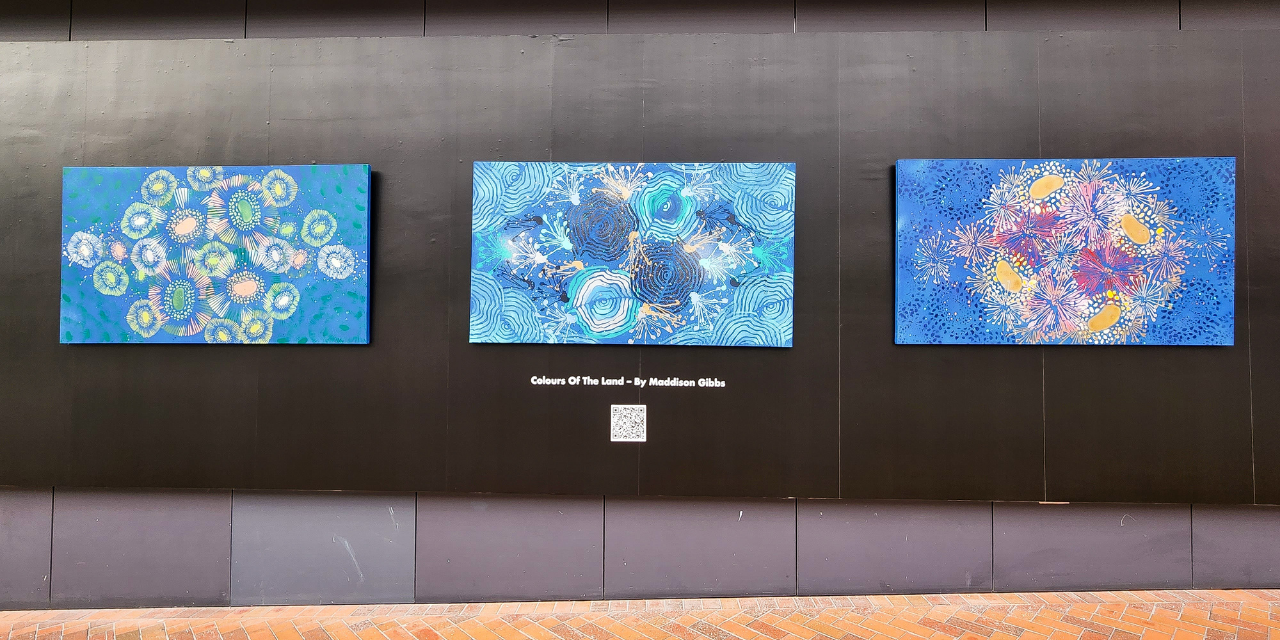 INSPIRATION
Check this out