Health & Fitness
Priceline Pharmacy
Ground Floor, next to the Medical Centre
Book your Covid-19 Vaccine
If you have any cold and flu-like symptoms it is important to get tested for COVID immediately, even if your symptoms are mild.
Priceline Birkenhead Point is currently taking bookings for the COVID vaccination with our fully trained pharmacists. Vaccines will be made available from 16th August. To make a booking, contact (02) 9181 4090 or book via medadvisor.com.au/Network/T97XV28D
The Moderna vaccine is now also available for bookings.
Book your Covid-19 shot today.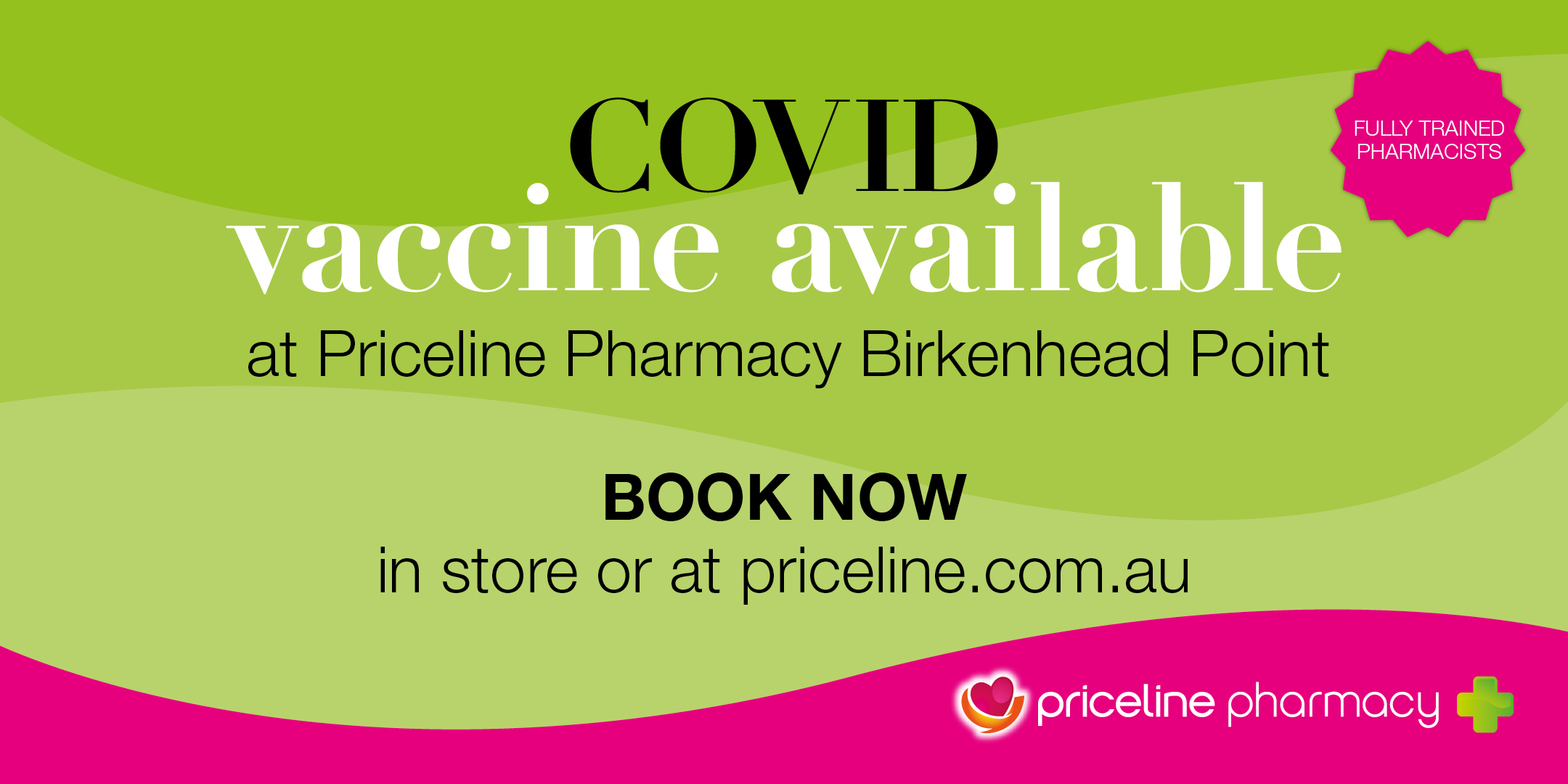 INSPIRATION
Check this out