Greener Together
Recycle Your Makeup Empties With Us!


As part of our 'Greener Together' recycling program, we'll take your makeup (any brand) and recycle it into something new. With the support of Maybelline and TerraCycle, we're cutting down landfill and protecting Mother Earth.
A quick guide to what you can and can't recycle with our in-store recycle program.
Accepted:
Glass Bottles
Pumps, caps and droppers
Plastic tubes, bottles and containers
Mascara tubes, wands and eyeliners
Lip products
Palettes and compacts (including with mirrors)
Not Accepted
Nail polish
Makeup brushes
Wooden makeup pencils
Perfumes & aerosols
Makeup products that are not empty
How can I recycle my makeup empties?
Step 1: Find your local Priceline or Priceline Pharmacy. We have recycle bins in all ours stores.

Step 2: Drop off your empty makeup products at our recycling stations. As a bonus for our loyal Sister Club members, we're offering 50 Bonus Sister Club points every month when you recycle your makeup empties.

Step 3: Once our recycling stations are full, our recycling partner TerraCycle will receive the waste from stores to be cleaned and recycled! Find out more about the recycling process on their website.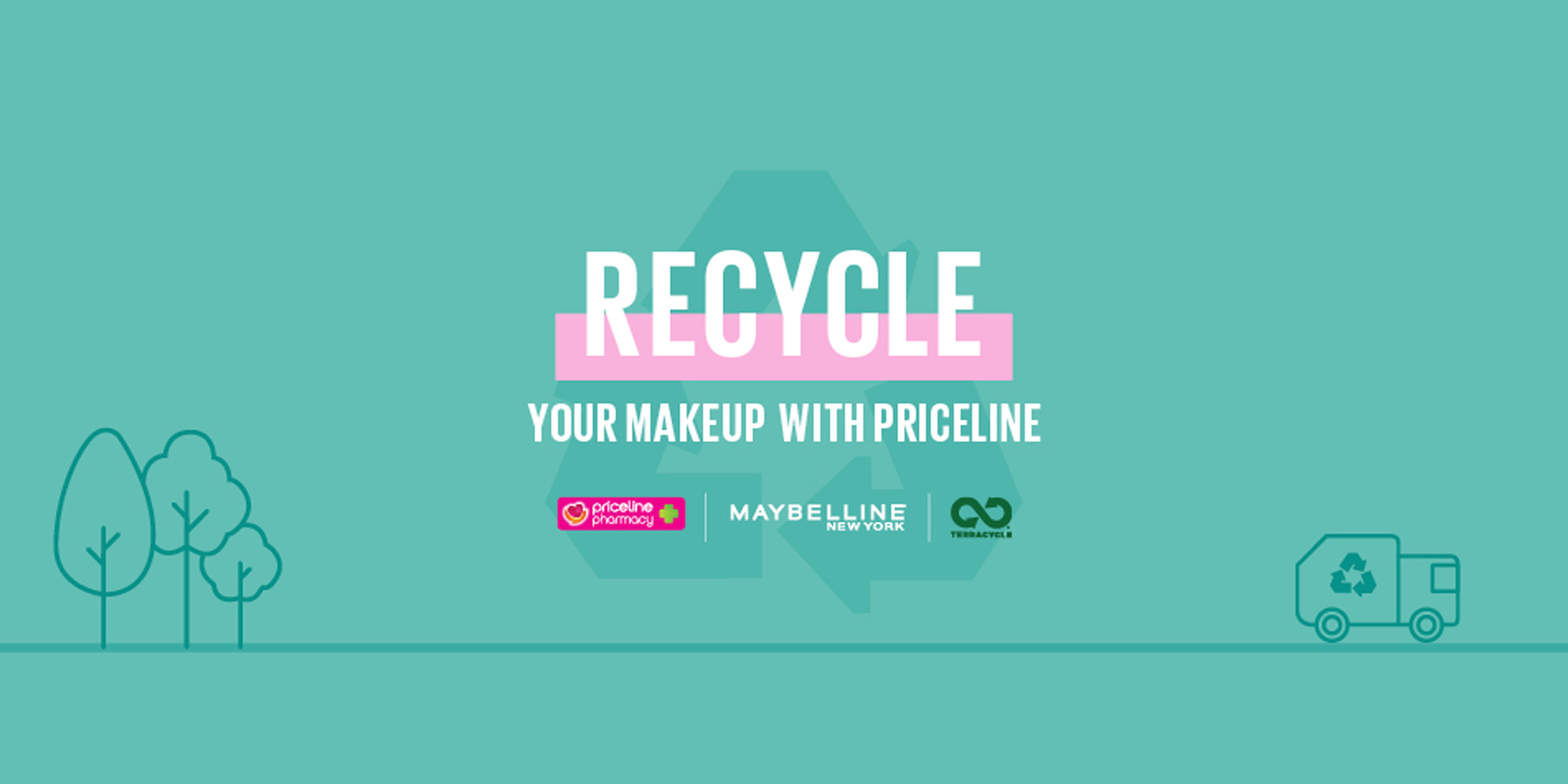 INSPIRATION
Check this out