Sporting & Outdoors
Smog Eating Mural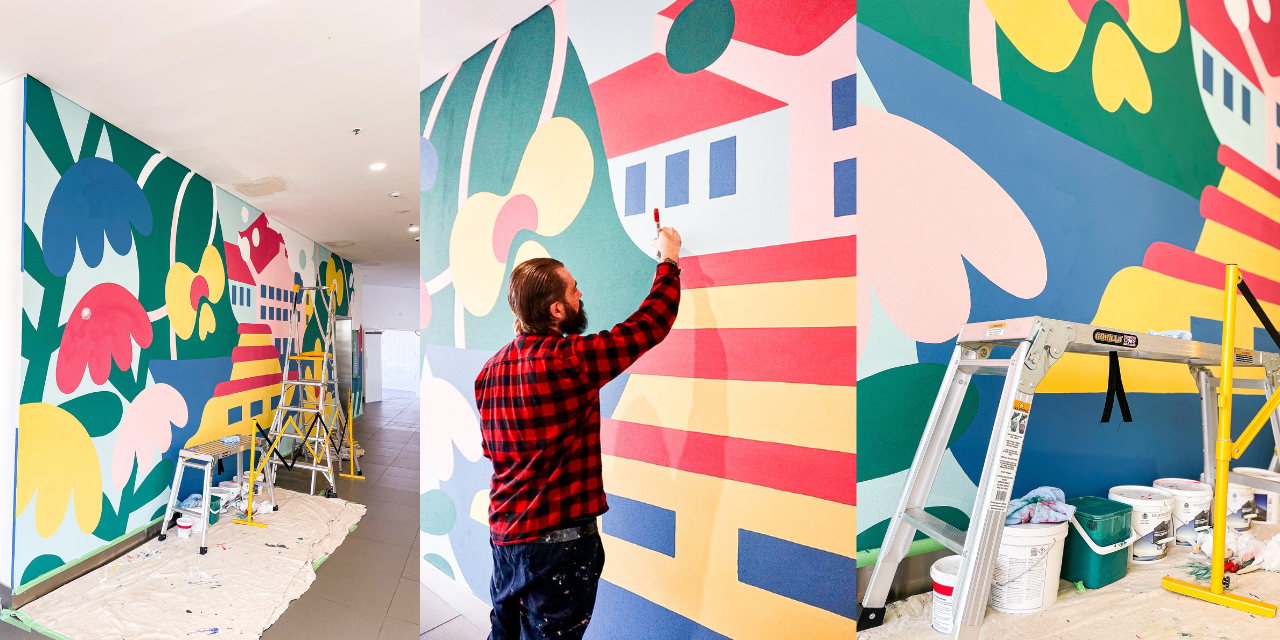 Have you ever seen a 'Smog-Eating' Mural?
We're committed to striving for a brighter future, so to celebrate World Environment Day, we've partnered with Graphenstone Paint and artists Nico and Miguel to paint an incredible 'smog-eating' mural. You might be wondering how exactly is it smog eating? The paint used for the mural will involve paint that cleans the air by absorbing CO2 (just like planting a tree!).
Nico Nicoson's 'The Point in Bloom' is located on Level 3 next to Cotton On and Miguel/MLON's 'Fish & Sails' is located on level 1 next to Chemist Warehouse.

About Nico
A Sydney-based multidisciplinary artist whose works can be found in public spaces and private collections all around the world. Often described as a "celebration of the ornamental", Nico's works possess an unmistakeable energy and excude a palpable sense of presence that has made them highly sought after.
About Miguel
An illustrator, visual artist and architect born in Venezuela and based on the Northern Beaches of Sydney. Since his arrival in 2013 he has adorned many an indoor and outdoor wall with his signature figurative and conceptual-style artworks.
How does the paint work?
To get a little scientific, calcium, water and carbon dioxide (CO2) react or "carbonate." This reaction turns the calcium hydroxide into calcium carbonate, otherwise known as lime stone, ultimately locking in atmospheric carbon dioxide. Once this reaction has taken place, the captured CO2 cannot be released back into the environment. Find out more about the paint here.
Colour Palette
We've even designed our own range of environmental themed colours, which will be used to paint the mural;
Ocean (Dark Blue) - 'Bright Futures: Blue Reef'
Sun (Yellow) - 'Bright Futures: Solar Yellow'
Nature (Bright Pink) - 'Bright Futures: Bright Pink Galah'
Air (Light Blue) - 'Bright Futures: Baby Blue Zephyr'
Trees (Dark Green) - 'Bright Futures: Gum Tree Green'
Flowers (Baby Pink) - 'Bright Futures: Baby Pink Petal'
To find out more about our sustainability initiatives/strategy click here.
INSPIRATION
Check this out