News
The next generation of retail

BONDI ACTIVE X WESHOW
Birkenhead Point proudly presents official WeShow partner, Bondi Active.
Opening the doors to its first store, Bondi Active's temporary residency at the harbourfront brand outlet will see the brand showcase it's latest collection and much loved activewear range.
With designs created using recycled water bottles and fishing line, the tights and crops from this brand are a fabric to feel good about. The premium fitnesswear brand embraces the Bondi lifestyle, with each piece offering you versatility that can take you from flexing crunches to brunches.
Open now exclusively at Birkenhead Point for a limited time
You'll find Bondi Active in the WeShow site on Level 1, next to The Cosmetic Company Store.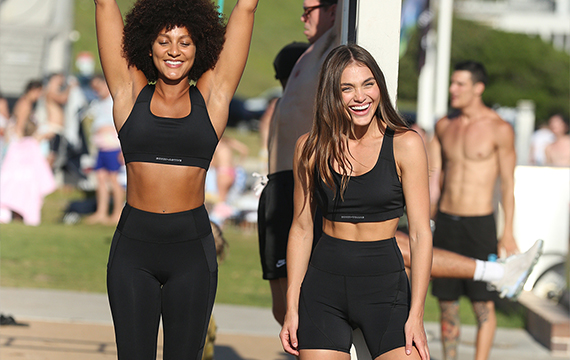 DISCOVER BONDI ACTIVE
bondiactive.com
instagram.com/bondiactive
ABOUT WESHOW
WeShow is our Australian-first, rapid delivery concept, allowing digital natives, entrepreneurs, and emerging or established brands to connect with a new audience, in a physical retail space. We provide support from start to finish - we'll help you bring the vision to life by configuring a sustainable modular store fit-out that best suits the business' needs.
What does this mean for our shoppers?
This is an opportunity for your favourite online brands to launch in-centre, giving you the chance to experience all they have to offer, in person. There's nothing like engaging with a brand IRL or in real life, and this provides just that opportunity.
We can't wait to welcome a new mix of brands in centre and on rotation. So make sure to keep an eye out on our page for exciting new updates and announcements on which brands you will soon be able to shop from!
Be part of the next generation of retail with Mirvac | Now Taking Expressions of Interest
If you're a brand or know someone who may be interested in taking the next step, to find out more head to: https://www.weshowretail.com/
INSPIRATION
Check this out