Offers
Offers Revealed! 👀
Black Friday Big Brand Sale
Check out the Black Friday Big Brand Sale offers here!
Note: T&Cs apply to all offers. See in store for full details.
Up to 70% Off
Additional 10% Off When Purchasing 2+ Items
30% Off Mens and Womens Apparel
Buy 2 Save 30% Off Baby and Kids Clothing
Enjoy a complimentary house wine, selected beer or soft drink with any main meal purchase at Cafe Birkenhead. (Lunch only)
Up to 85% Off Big Brand Fragrances
10% Off Storewide (26 - 28 Nov)
50% Off Storewide
30% Off All Short Sleeve Shirts and Shorts (26 - 29 Nov)
Buy One, Get 50% Off Any Additional Items!
30% Off Full Price Stock (25 - 28 Nov)
25% Off Everything In-Store
Extra 40% Off Storewide
30% Off Storewide (26 - 29 Nov)
50% Off Storewide + Enjoy an Additional 10% Off When You Purchase 2 Items
Up to 50% Off Selected Styles
30% Off Storewide
2 for $10 Kids Special
2 Pairs Receive 5% Off
3 Pairs Receive 10% Off
4 Pairs or More Receive 15% Off
Further 50% Off the Lowest Marked Pricing
50% Off Storewide
Take a Further 40% Off Storewide
Take 50% Off
Up to 50% Off
2 for 1 Mix and Match Gifts (25 - 28 Nov)
3 Piece Travel Collection in Pouch or Box for $19 (25 - 28 Nov)
25% Off Storewide and a Further 25% Off Sale
Take a Further 30% Off Marked Down Styles
Up to 50% Off Selected Macpac Apparel and Equipment
50% Off All Macpac Insulated Jackets and Vests
50% Off Macpac Cotton Tees
50% Off Macpac Winger Shorts
50% Off Macpac Tui Range
Mara & Mine
40% Off Storewide
60% Off Storewide
20% Off Full Priced Collection
Take a Further 25% Off Storewide
30% Off Storewide (Members Only Access 22 - 25 Nov, General Public Access 26 - 29 Nov)
30% Off Sale and Outlet Styles
Take a Further 20% Off
Up to 25% Off Selected Gifts
Up to 80% Off Selected Christmas Decorations
25% Off Full Price Styles (26 - 29 Nov)
New and Further Markdowns
Up to 70% Off Selected Styles (26 - 29 Nov)
20% Off Storewide
Take a Further 40% Off Sale Styles (26 - 29 Nov)
Take a Further 30% Off Men's and Women's Shoes
Up to 50% Off Selected Sunglasses
20% Off Full Priced Tea and Teawares
Up to 50% Off Selected Items
Take a Further 20% Off All Makeup
Buy 2 Save an Extra 10%
Buy 3 Save an Extra 20%
Buy 5 Save an Extra 25%
50% Off Storewide
Business Shirts 4 for $100
50% Off Casual Shirts, Tops, Shorts & Chinos
Suits $269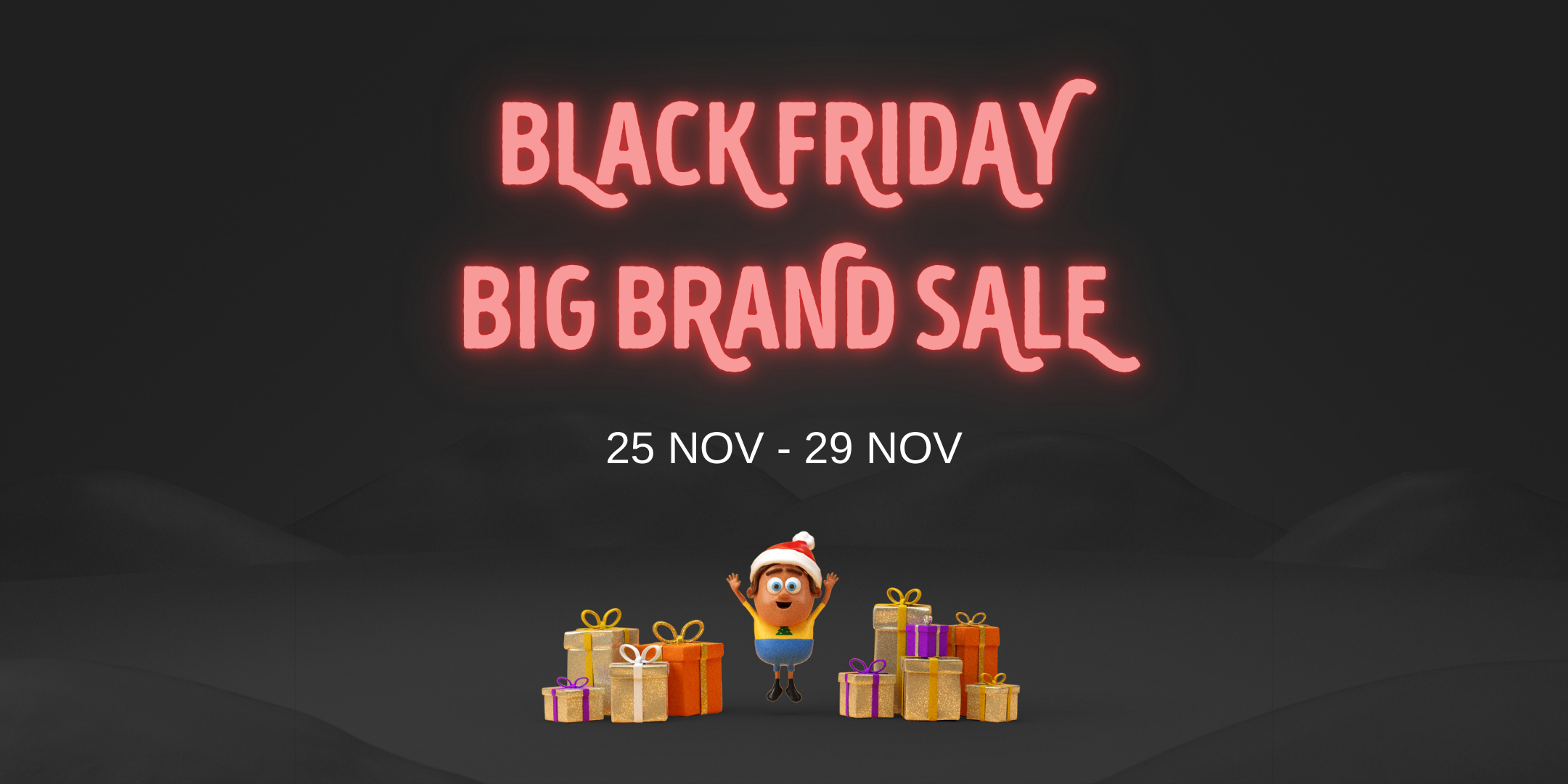 INSPIRATION
Check this out