Valid Until November 2018
Exclusive Offer for Students Only!
Supporting students in 2018!
Top Juice has partnered up with Student Edge and members can save big time, by paying only $5 for medium drinks, everyday! Just flash your Student Edge App or card in store.
Terms & Conditions:
Not to be used in conjunction with any other offer. Applies to menu drinks only. Extras apply. Extra cost for Dairy free and Protein Shakes. Protein drinks only available to 15 years and older. Student I.D. may be required for verification. Promotion only valid in NSW, VIC, QLD and ACT.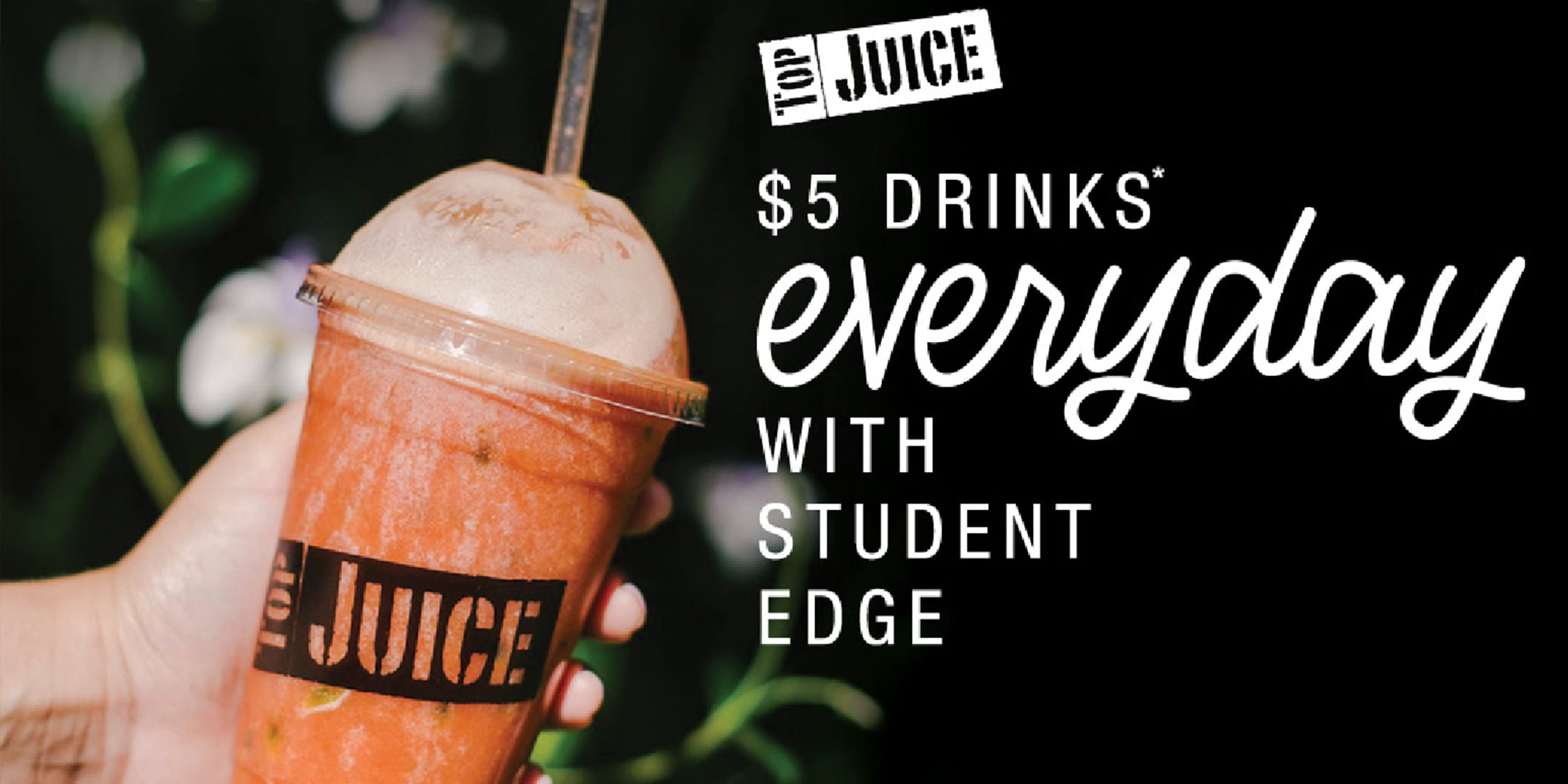 INSPIRATION
Check this out