Health & Fitness
Birkenhead Medical Centre
Birkenhead Medical Centre is a modern family practice open 7 days a week (Bulk Billing available on weekdays). We are staffed by a team of GP family doctors and allied health including nurse, physiotherapist, psychologist, pathology collection, dietitian and exercise physiologist. With the mission to deliver quality healthcare in a refreshing and innovative way, Birkenhead Medical Centre aims to become the preferred destination. We offer a range of health services including family medicine, women's health, kids health, preventative health, chronic disease management, travel and childhood vaccinations, WorkCover, Veteran's Affairs and more. We offer appointments and are able to see walk in patients also. We are located on the Ground Floor at the opposite end to Coles, behind the Food Court and are next door to Amcal chemist. We welcome you to our practice and look forward to looking after you and your family. For more information, please visit us at our website.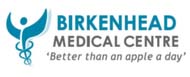 Centre Trading Hours
MONDAY - WEDNESDAY
10:00AM - 5:30PM
THURSDAY
10:00AM - 7:30PM
FRIDAY
10:00AM - 5:30PM
SATURDAY
9:00AM - 6:00PM
SUNDAY
10:00AM - 6:00PM
*Please check with individual stores as trading hours may vary.