Food & Drink
The Shed Cafe
Fresh & Exciting Food, Exceptional Coffee. Enjoy a home-style meal with friends or pop in for the perfect shot of espresso on the go. Serving the best coffee and delicious rustic meals at various locations in NSW, with more opening shortly. Each location is a unique, quirky Shed creation. Calm earthy tones, industrial metal, concrete and brickwork and soft greenery work together to create an exciting, warm and relaxing space… an urban oasis. To compliment the local flavours and produce, our menu is unique to The Shed Birkenhead Point, featuring our own amazing signature dishes. With new and exciting meals constantly being created there's always something new to discover and taste. The Shed takes their coffee seriously. Like, really seriously, serving the highest grade 100% Arabica beans from some of the most outstanding coffee farms in the world. The Shed appreciates that it's important to some of our customers that our high grade Arabica's have been individually roasted and then blended to produce the perfect sweet, smooth well balanced coffee… and then there are other customers who just want a really, really good, hot, skim latte. We've got you all covered.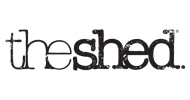 Centre Trading Hours
MONDAY - WEDNESDAY
10:00AM - 5:30PM
THURSDAY
10:00AM - 7:30PM
FRIDAY
10:00AM - 5:30PM
SATURDAY
9:00AM - 6:00PM
SUNDAY
10:00AM - 6:00PM
*Please note: Centre trading hours differ on public holidays. Please check with individual stores as trading hours may vary.