The number-one selling business shirt brand in the world, Van Heusen has been associated with stylish, affordable and high quality shirts since the introduction of the revolutionary patented soft-folding collar in 1921. Today, the Van Heusen range has grown to include suits, business accessories, casual wear, and women's business wear. Van Heusen focuses on fit, fabric, finish and fashion, ensuring superior quality and comfort for our customers.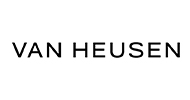 Centre Trading Hours
MONDAY - WEDNESDAY
10:00AM - 5:30PM
THURSDAY
10:00AM - 7:30PM
FRIDAY
10:00AM - 5:30PM
SATURDAY
9:00AM - 6:00PM
SUNDAY
10:00AM - 6:00PM
*Please note: Centre trading hours differ on public holidays. Please check with individual stores as trading hours may vary.