Since the invention of the first blue jean by Levi Strauss in 1873, Levi's® jeans have been a canvas of self-expression, capturing the imagination and loyalty of people for generations. Levi's® is the global leader in denim, innovating for the future whilst drawing inspiration from their past, creating jeans designed for the long haul.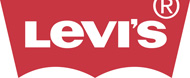 Centre Trading Hours
MONDAY - WEDNESDAY
10:00AM - 5:30PM
THURSDAY
10:00AM - 7:30PM
FRIDAY
10:00AM - 5:30PM
SATURDAY
9:00AM - 6:00PM
SUNDAY
10:00AM - 6:00PM
*Please check with individual stores as trading hours may vary.