Fashion
The Academy Brand
In a world of fast fashion, overnight fads and labels that come and go, The Academy Brand was formed to deliver a timeless brand experience. A brand that stands the test of time and won't disappear once the latest trend dies out. Our design philosophy is relentlessly focused on clean, classic and accessible clothing with a commitment to superior craftsmanship and premium quality. Bringing this to life is a brand story that perfectly balances a timeless vintage aesthetic with contemporary design. The Academy Brand is not just another fashion label, it's a lifestyle brand.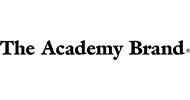 Centre Trading Hours
MONDAY - WEDNESDAY
10:00AM - 5:30PM
THURSDAY
10:00AM - 7:30PM
FRIDAY
10:00AM - 5:30PM
SATURDAY
9:00AM - 6:00PM
SUNDAY
10:00AM - 6:00PM
*Please note: Centre trading hours differ on public holidays. Please check with individual stores as trading hours may vary.