Sporting & Outdoors
The North Face
For more than 40 years The North Face has delivered an extensive line of outdoor performance apparel, equipment, and footwear. By constantly pushing the boundaries of innovation they are the first choice of the world's most accomplished climbers, mountaineers, extreme skiers, snowboarders, endurance runners, and explorers. The North Face remains committed to producing products that enables their customers to never stop exploring.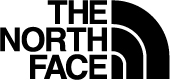 Centre Trading Hours
MONDAY - WEDNESDAY
10:00AM - 5:30PM
THURSDAY
10:00AM - 7:30PM
FRIDAY
10:00AM - 5:30PM
SATURDAY
9:00AM - 6:00PM
SUNDAY
10:00AM - 6:00PM
*Please note: Centre trading hours differ on public holidays. Please check with individual stores as trading hours may vary.