UGG Lifestyle Store is a proudly Australian owned and operated brand that passionately produces the finest Australian sheepskin products. The UGG Lifestyle Store stocks premium quality Australian sheepskin footwear using the finest A grade sheepskin material. Their boots deliver a luxurious comfort that naturally keeps your feet cool and warm at the same time.
Sheepskin boots have evolved as a fashion trend for men and women since the late 1970's. The UGG Lifestyle range includes not only footwear, but also UGG branded bags, hats, gloves, scarves and other accessories. They also stock the finest quality Australian merino wool clothing, as well as 100% Australian made skin care products.
The UGG Lifestyle Store Birkenhead Point offers outstanding customer service by their knowledgeable and helpful staff, a wide selection of styles, a full range of sizes, comfortable fittings, and current/discontinued styles all at unbelievable prices.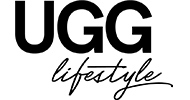 UGG Trading Hours
Monday - Sunday
10:00AM - 5:00PM
Ugg Lifestyle - Stores | Birkenhead Point