Founded in 1851 in Switzerland, Bally is a longstanding Luxury design house producing goods from the finest quality leather. Offering Men's and Women's shoes, bags, and Accessories as a staple, Bally's range is now much more than just leather goods, offering a diverse range of apparel.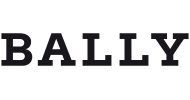 Centre Trading Hours
MONDAY - WEDNESDAY
10:00AM - 5:30PM
THURSDAY
10:00AM - 7:30PM
FRIDAY
10:00AM - 5:30PM
SATURDAY
9:00AM - 6:00PM
SUNDAY
10:00AM - 6:00PM
*Please note: Centre trading hours differ on public holidays. Please check with individual stores as trading hours may vary.